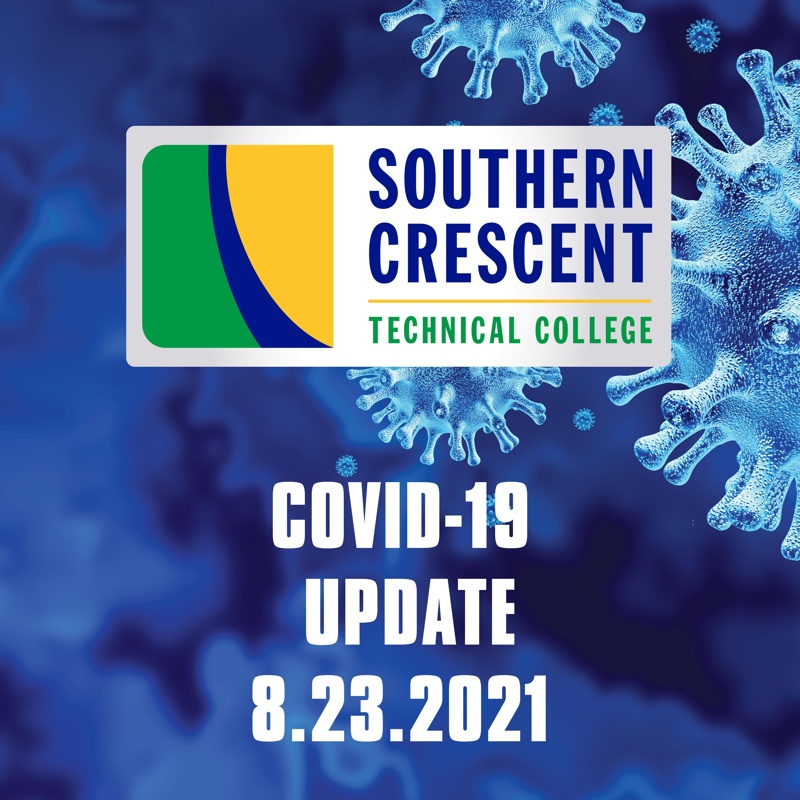 Date Posted: August 23, 2021
As we start the Fall Semester, the safety, health and wellbeing of our faculty, staff, students, and campus visitors are our highest priority. As such, the College is aware of the current surge of Coronavirus (COVID-19) in our service area. We continue to actively monitor the Coronavirus (COVID-19) numbers. We also continuously review and follow guidance from the Georgia Department of Public Health (DPH) in our region as well as the Centers for Disease Control (CDC) and the Technical College System of Georgia.
Please know that health officials are continuously working to quickly identify cases of COVID-19, take appropriate public health action to reduce its spread, and protect the general public in identifying potential contacts. As a reminder, the best prevention measures for any respiratory virus, including COVID-19, are:
Wear a mask or face covering
Practice social distancing.
Wash your hands often with soap and warm water for at least 20 seconds.
If soap and water are not available, use an alcohol-based hand sanitizer.
Avoid touching your eyes, nose, and mouth with unwashed hands.
Avoid close contact with people who are sick.
Stay home when you are sick.
Cover your cough or sneeze with a tissue, and then throw the tissue in the trash.
Clean and disinfect frequently touched objects and surfaces.
The College strongly recommends that all campus personnel and visitors follow the above guidelines. Additionally, in accordance with recommendations from the DPH and CDC, vaccination is strongly recommended. As such, the College has partnered with Moye's Pharmacy to offer a vaccine clinic that will provide the Moderna COVID-19 vaccine on the Griffin Campus. The clinic is scheduled for Thursday, August 26th from 10:00 am – 2:00 pm in the Medical Building. You may 'drop-in' any time between these times to get your vaccination. *Please bring your driver's license and insurance card with you. If you wish to receive the vaccination and cannot attend the clinic on campus, please reach out to our College Pandemic Coordinator, Dean Kim Register, for guidance. She can be reached via email at COVID@sctech.edu.
The College continues to routinely clean and disinfect all locations. Should the need arise, we will provide additional guidance. In the meantime, you are advised to follow all appropriate health and safety guidelines. For accurate and reliable information about COVID-19, visit dph.georgia.gov/novelcoronavirus or cdc.gov/coronavirus/2019-ncov.