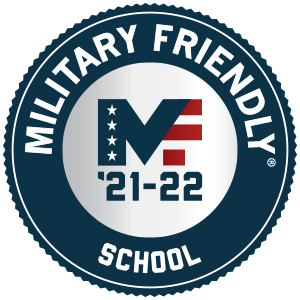 Southern Crescent Technical College is an accredited Institution of Higher Learning and approved to participate and administer Veteran's Education Assistance programs.
Our faculty and staff are proud to assist veterans, military members, dependents and spouses in furthering their education. Veterans and survivors or dependents of veterans may be eligible for educational benefits through the Veteran Administration (VA) and active duty service members and their spouses may be eligible for tuition assistance. We are here to assist you and help you navigate through the process.
Getting Started
These are just a few of programs offered at Southern Crescent Technical College that offer opportunities for veterans to transition from military service to train for a career:
Commercial Truck Driving
Logistics Management
Criminal Justice
Emergency Medical Services
Service members are encouraged to speak with their Educational Services Officer (ESO) or equivalent in their Military Service branch prior to enrolling at SCTC.
Apply as a Military / Veteran Student
Financial Aid
SCTC encourages all Veterans to apply for financial aid
Contact our Financial Aid Office for more information:
Phone: 770-228-7368
Fax: 770-229-3029
E-mail: finaid@sctech.edu
To apply for Federal and State Student Aid: Complete the FAFSA at http://www.fafsa.ed.gov as soon as you decide to go to school. Southern Crescent Technical College's school code is 005621
Principles of Excellence
The Principles of Excellence are designed to ensure a fulfilling educational experience, providing you with personal and professional development opportunities to assist in your military career and your transition to the civilian workforce. Furthermore, the principles protect service members from predatory and misleading behavior from educational institutions.
Guidelines for educational institutions
The Principles of Excellence provide guidelines for education institutions participating in the federal tuition assistance program and require institutions to provide the following information:
Total cost of an educational program
Prevention of abusive and deceptive recruiting practices
High-quality academic and student support services for military students
Re-admittance procedures for students temporarily unable to attend class or having to suspend studies because of military service obligations
Approval from the institution's accrediting agency for new courses and program offerings prior to enrolling
School's policy for returning unearned tuition assistance funds as stated by Title IV
Plans for students using federal military tuition assistance and veteran educational benefits
Designated points of contact for academic and financial advising
Post-secondary educational institutions that have signed a memorandum of understanding with the Department of Defense will have acknowledged these requirements, which are aligned with the Principles of Excellence.
Visit the Department of Defense Voluntary Education Memorandum of Understanding website to see if your school is on the list.
Complaint Process
Veteran students (and their dependents) who participates in the Military Tuition Assistance Program (TA) or VA's Education programs at Southern Crescent Technical College (SCTC) may submit a complaint through the Department of Defense – Postsecondary Education Complaint System. This process is for students who find that SCTC failed to follow the Principles of Excellence. The system was created to provide these military affiliated students the ability to report misleading or unfair actions by institutions. Examples of the types of educational related complaints that may be reviewed by the Department of Defense include, quality of education, financial issues, recruiting and marketing practices, refund or collection issues, and others as you may review on the Department of Defense Military One Source website for the Postsecondary Education Complaint System.
Upon receipt of a student complaint, the Department of Defense representative will work with the student's institution and provide the student with a response to the complaint. The student will receive a response to the complaint. A military affiliated student who is receiving Veterans Affairs (VA) education benefits, may need to submit a complaint to the Department of Veterans Affairs (VA). Those students receiving assistance through Montgomery or Post 9/11 GI Bill® may submit their complaint to the VA that will review the complaint and seek response to the student's complaint by SCTC. Southern Crescent Technical College will review and communicate with the student, with a response to the complaint. The VA will communicate with the student to learn if Southern Crescent Technical College's response is satisfactory, but they have indicated the communication will be for tracking purposes only. To learn more or to file a complaint, visit
Postsecondary Education Complaint