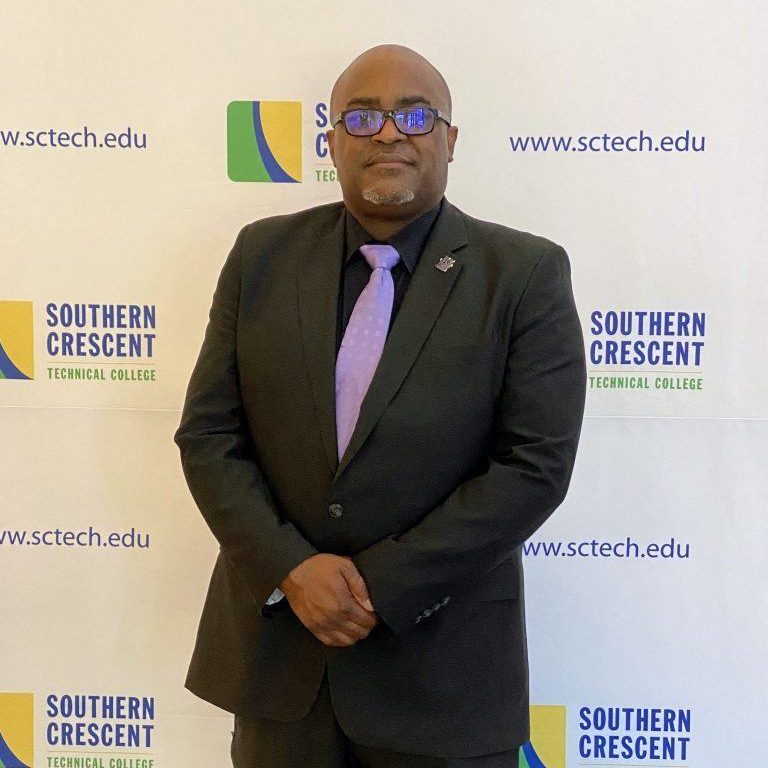 Date Posted: May 1, 2020
Rennie M. Walters was officially sworn in today in as Southern Crescent Technical College's Chief of Campus Safety and Security. Mr. Walters has more than 15 years' experience in law enforcement that spans from working on a college campus to cities within the Atlanta metropolitan area. Mr. Walters also proudly served in the U.S. Army Infantry for seven years.
Mr. Walters comes to Southern Crescent Technical College from Fort Valley State University where he held the rank of Major and served as its Operational Support Manager. Prior to that, he worked with the Fulton County District Attorney's Office, the City of East Point, and the City of College Park.
Southern Crescent Technical College operates a state-accredited independent law enforcement agency which offers the highest degree of safety and security for students, faculty, staff, and visitors. The SCTC Police Department, led by the Chief of Campus Safety and Security, provides basic patrol functions and has all powers which are afforded to police agencies across the state including powers of arrest, authorization to carry firearms and tazers, and the power to issue citations.
Dr. Alvetta Thomas, President of Southern Crescent Technical College stated, "We are excited to have Chief Walters on board with us at the College. He brings with him a great deal of knowledge with a diverse background that will be extremely beneficial to our campus community."
Walters is the second Police Chief at Southern Crescent Technical College. He follows Chief Ken Troisi, who served the College for 13 years before his recent departure.
Mr. Walters obtained a Bachelor degree from St. Leo University. In addition, he has extensive professional development training from the Institute of Police Management and Technology at the University of North Florida, the Moses Ector Leadership Academy & Civil Liability Training at Atlanta Metropolitan College; Management and Leadership Issues for Managers training at Cobb County Police Academy. He's also received training at the Georgia Public Safety Training Center at Forsyth in Internal Affairs Investigations, Interview and Interrogations, Intelligence Analysis Training, Sexual Assault Investigations and Criminal Investigations.
He is a member of the Fraternal Order of Police, the International Brotherhood of Police Officers, and Kappa Lambda Chi military fraternity.