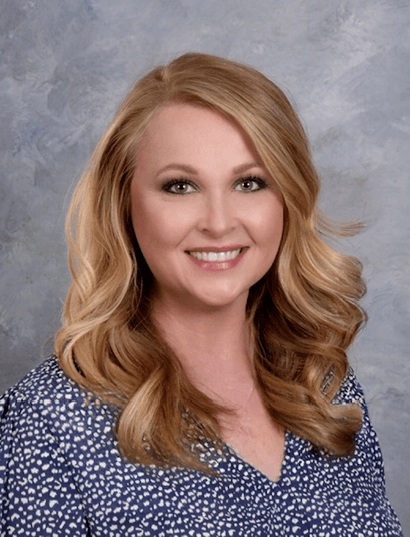 Date Posted: November 2, 2022
Southern Crescent Technical College President Dr. Irvin Clark has announced that Kimberly Register will serve as the new Vice President for Academic Affairs.
In this role, Register will oversee the Academic Affairs Division which is responsible for administering and evaluating all instructional programs as well as the supervision and leadership of the instructional faculty at the College. Through the Academic Affairs Division, Register will be working closely with Southern Crescent Technical College (SCTC) leadership and faculty to develop and improve program offerings that are aligned with the labor needs of local business and industry while ensuring students are prepared to enter the workforce upon graduation.
"I am thrilled to have Kim lead the faculty and enhance our programs as the Vice President for Academic Affairs.  She is well-prepared for this position and is well-respected by her peers with numerous contacts throughout our service area and the state," SCTC President Dr. Irvin Clark stated.  "She has experienced great success as Dean of the Allied Heath Division and I have no doubt that she will bring the same level of enthusiasm, support, and targeted results to all programs offered at Southern Crescent Technical College."
Register has most recently served as the Dean of Academic Affairs at Southern Crescent Technical College. Ms. Register began her tenure at the College almost eleven years ago and has served as a nurse educator, program director, and department chair prior to her role as Dean.  Before coming to Southern Crescent Technical College, she was employed with Spalding Regional Medical Center where she served in various roles such as charge nurse, unit clinical coordinator, and community educator.
Register stated, "I am excited about SCTC's future and share a deep passion for the transformational impact the College has through our mission of creating economic and workforce opportunities for the students and communities we serve. I look forward to continuing my work with the students, faculty and staff to manage our strategic initiatives and deliver on its goals for the benefit of our students and community. I am committed to embracing the College's foundation of excellence while strategically and innovatively growing our programs, ensuring student success, and supporting faculty excellence."
Through progressive leadership, Register has worked to ensure the success of the Allied Health department at Southern Crescent Technical College by utilizing a continuous improvement model. As a masters prepared nurse with a specialization in education, Register uses her expertise to maintain the standards of nine programmatic accreditations within her division. Under her leadership, the Associate in Nursing (ASN) program gained full approval from the Georgia Board of Nursing (GBON) in the fall of 2019. This program boasts over a 96% NCLEX-RN pass rate, which is one of the highest in the State, for the last three consecutive years.
Register will begin her duties on November 1, 2022 in preparation for the upcoming retirement of Dr. Steve Pearce, SCTC's current Vice President for Academic Affairs, effective December 31, 2022.  Clark stated, "I want to thank Dr. Pearce for his support and leadership over the past four years and wish him well as he transitions into retirement.  During his time at the College, he has been instrumental in the development and expansion of numerous programs and initiatives that have directly enhanced the student experience as well as workforce development in this region. His expertise and leadership will be missed."