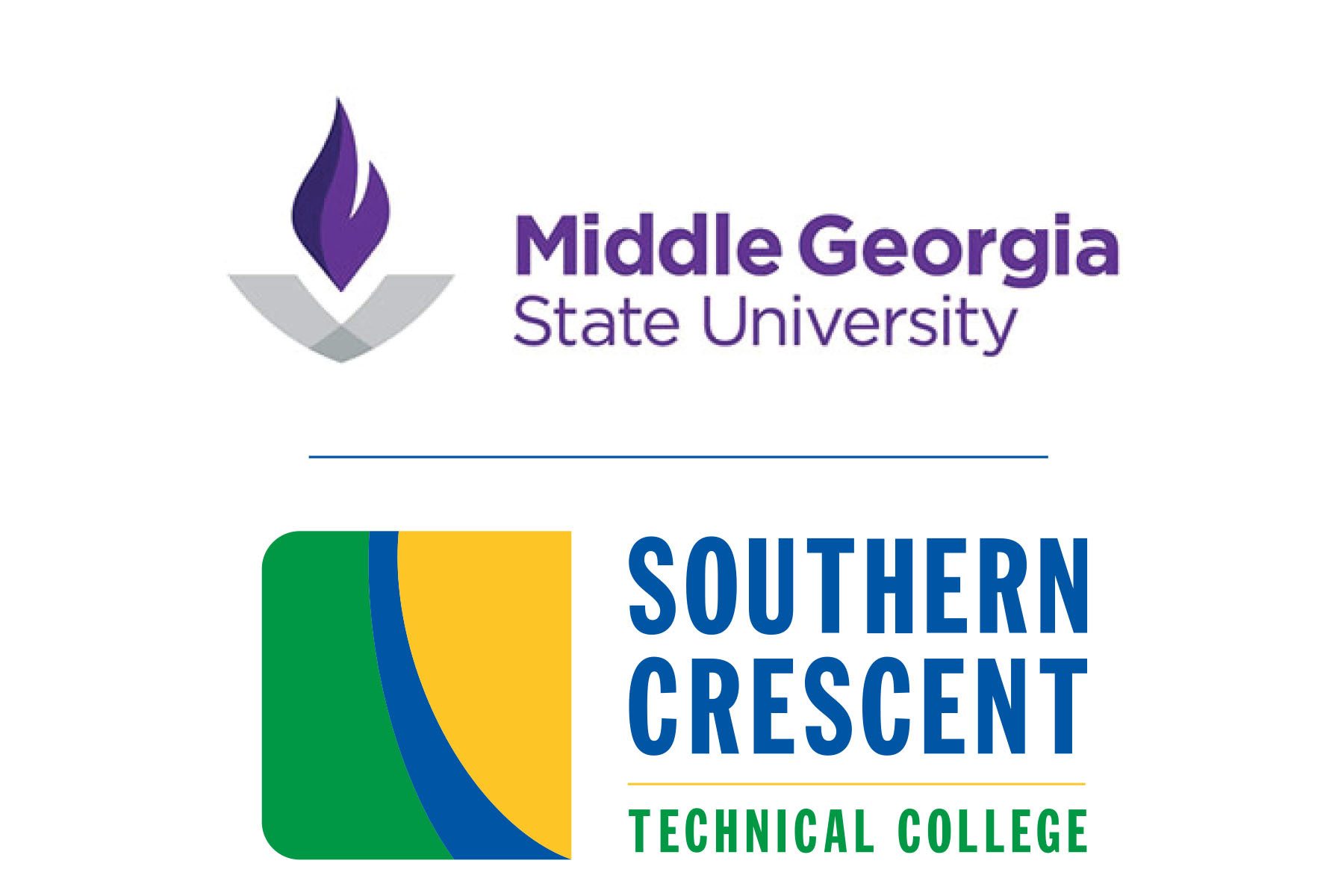 Date Posted: September 30, 2020
Middle Georgia State University (MGSU) and Southern Crescent Technical College (SCTC) recently signed an articulation agreement that enhances students' ability to easily transfer earned hours to pursue a bachelor's degree at MGSU.
The agreement will apply to SCTC graduates who have earned an Associate of Applied Science degree in Respiratory Therapy and have taken and passed the examination to become a Registered Respiratory Therapist (RRT).  These graduates will be eligible to receive 21 hours of Prior Learning Assessment (PLA) credit applied to the Bachelor of Science in Respiratory Therapy degree from Middle Georgia State University.
The presidents of both institutions signed the agreement on September 15, 2020. It became effective immediately.
Dr. Alvetta Thomas, President of Southern Crescent Technical College stated, "We are excited about the opportunities that this agreement offers both our current students and graduates of our Respiratory Therapy program to seamlessly matriculate to Middle Georgia State University. This partnership and the expanded educational pathways it provides demonstrates the commitment both institutions have to creating meaningful educational opportunities for our students. At the end of the day, it is our goal to create strong partnerships in order to build strong students, strong careers, and strong communities."
"We are excited to add Middle Georgia State University to our growing list of transfer partners," said Dr. Steve Pearce, Vice President for Academic Affairs at Southern Crescent Technical College. "As we strive to expand opportunities to assist our students in reaching their educational goals, these agreements not only benefit our students, but also our institution and the communities we serve by providing affordable and accessible pathways for our graduates who wish to continue their studies to earn a bachelor's degree in Respiratory Therapy from Middle Georgia State University."