Z-Courses and Low Textbook Cost Pathways
Southern Crescent Technical College recognizes the continued high cost of textbooks as a barrier that impacts student success. Inability to afford textbooks and course materials is an important issue facing many students and it can be addressed through the adoption of Z-Courses and Low Textbook Cost Pathways. Beginning Spring Semester 2024, courses utilizing Open Educational Resources (OER) will be offered within the Arts and Sciences division at SCTC.
Open Educational Resources (OER) are educational materials that are openly licensed for anyone to use, adapt, and share freely. These resources include textbooks, multimedia content, assessment tools, and more, and they are designed to provide an affordable and equitable solution to traditional, costly educational materials.
Z-Courses, Low Textbook Cost Pathways (LTC), and Open Educational Resources (OER) are changing the way our instructors teach and our students learn.
OER Benefits for Students:
Cost Savings: OER eliminates the financial burden of expensive textbooks and course materials, making education more affordable and accessible for students.
Enhanced Learning: OER allows instructors to tailor course materials to better meet their students' needs, resulting in a more personalized and engaging learning experience.
Accessible Anywhere: OER can be accessed online, enabling students to study and learn from anywhere, promoting flexibility in their education.
Inclusivity: OER materials are open to all, eliminating barriers to education and ensuring all students have equal access to high-quality resources.
What are Z Courses?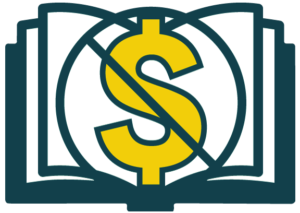 Z-Course materials may include open educational resources, institutionally licensed campus library materials that all students enrolled in the course have access to use, and other properly licensed and adopted materials.
Z-Course also means that students do not incur any costs for purchasing course materials. Zero-cost to the students does not guarantee zero-cost to the institution, such as subscription databases, and/or library equipment loans. To create a Z-Course, instructors might use Open Educational Resources (OER); Open Access, Creative Commons, and public domain materials, along with teacher-created materials and electronic resources owned or licensed by the Southern Crescent Technical College Library.
Z-Course sections have no textbook-related costs, including access fees, workbooks, or manuals. These sections might use a textbook that is freely available online or through the SCTC Bookstore, the textbook might be provided to you free of charge, or a textbook may not be required.
What is LTC?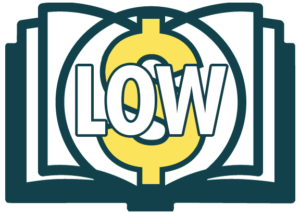 LTC (Low Textbook Cost) pathways are those whose required textbooks can be purchased for $40 or less, in either physical or electronic format.  Similar to ZTC Pathways, LTC Pathways allow students to acquire supporting course materials at a deeply discounted rate.