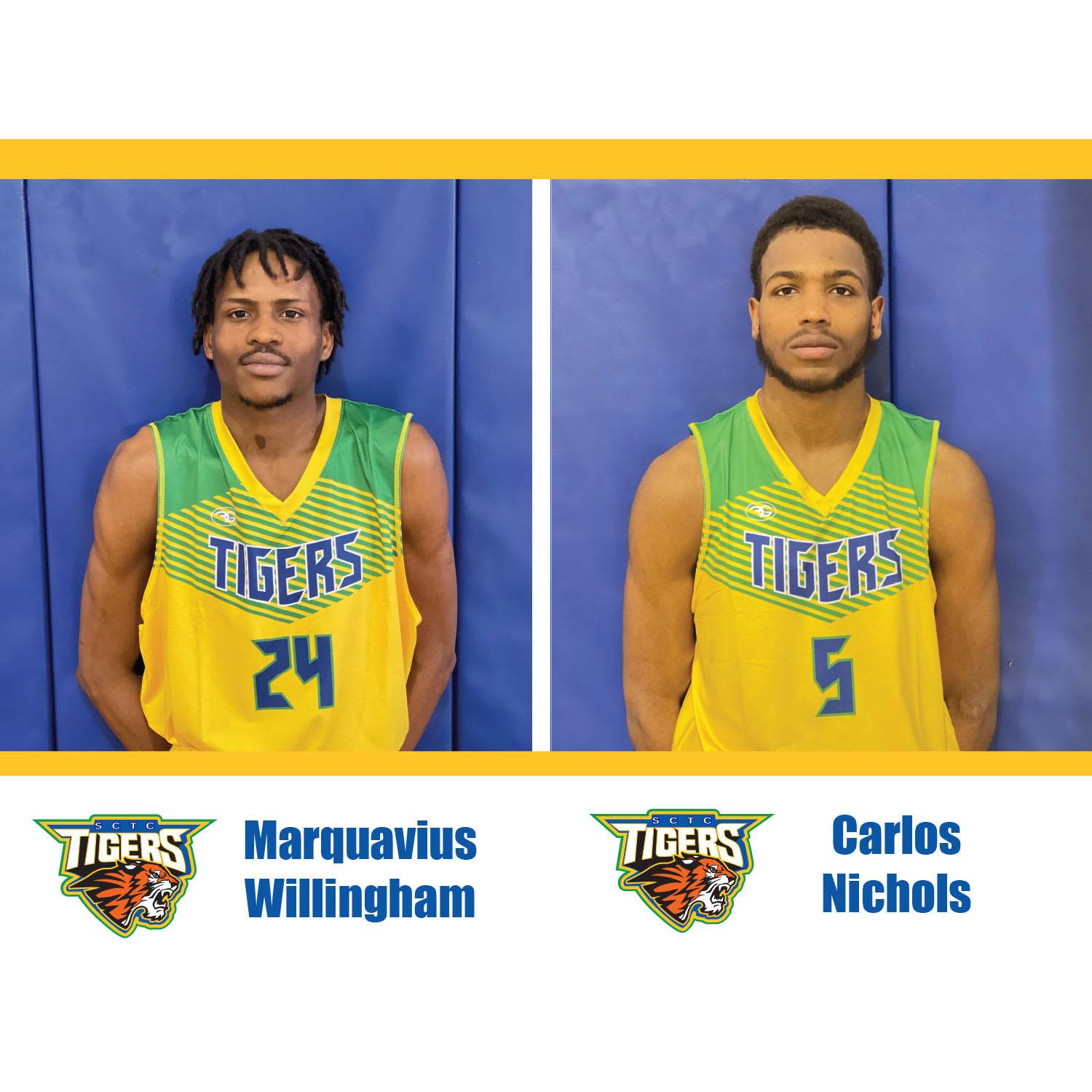 Date Posted: April 15, 2021
The GCAA (Georgia Collegiate Athletic Association) Division III Basketball coaches recently selected their All-Region team, All-Defensive team, and All Freshman team for the 2020-2021 season.
The following student athletes from Southern Crescent Technical College were recognized for their accomplishments:
Marquavius Willingham, #24 playing forward and majoring in Business Management, was named to All Region First Team and to the All-Defensive First Team
Carlos Nichols, #5 playing guard and majoring Business Management, was named to All Region Honorable Mention and All Freshman First Team
Players are nominated by their coaches then the GCAA Region 17 coaches vote for the players they feel best represent the All Region, All Defensive, and All Freshman teams.  Players are then named to the teams by GCAA Commissioner David Elder.
Southern Crescent Technical College recently suffered a heartbreaking defeat, falling 69-64 to South Georgia Technical College in the quarter-final game to end the season.
SCTC President Dr. Alvetta Thomas stated, "Congratulations to our Men's Tiger Basketball team for an exceptional season and to Marquavius and Carlos for this exceptional honor.  I have had the privilege to interact with these student athletes on multiple occasions and witnessed first-hand their dedication to the College both on and off the court."