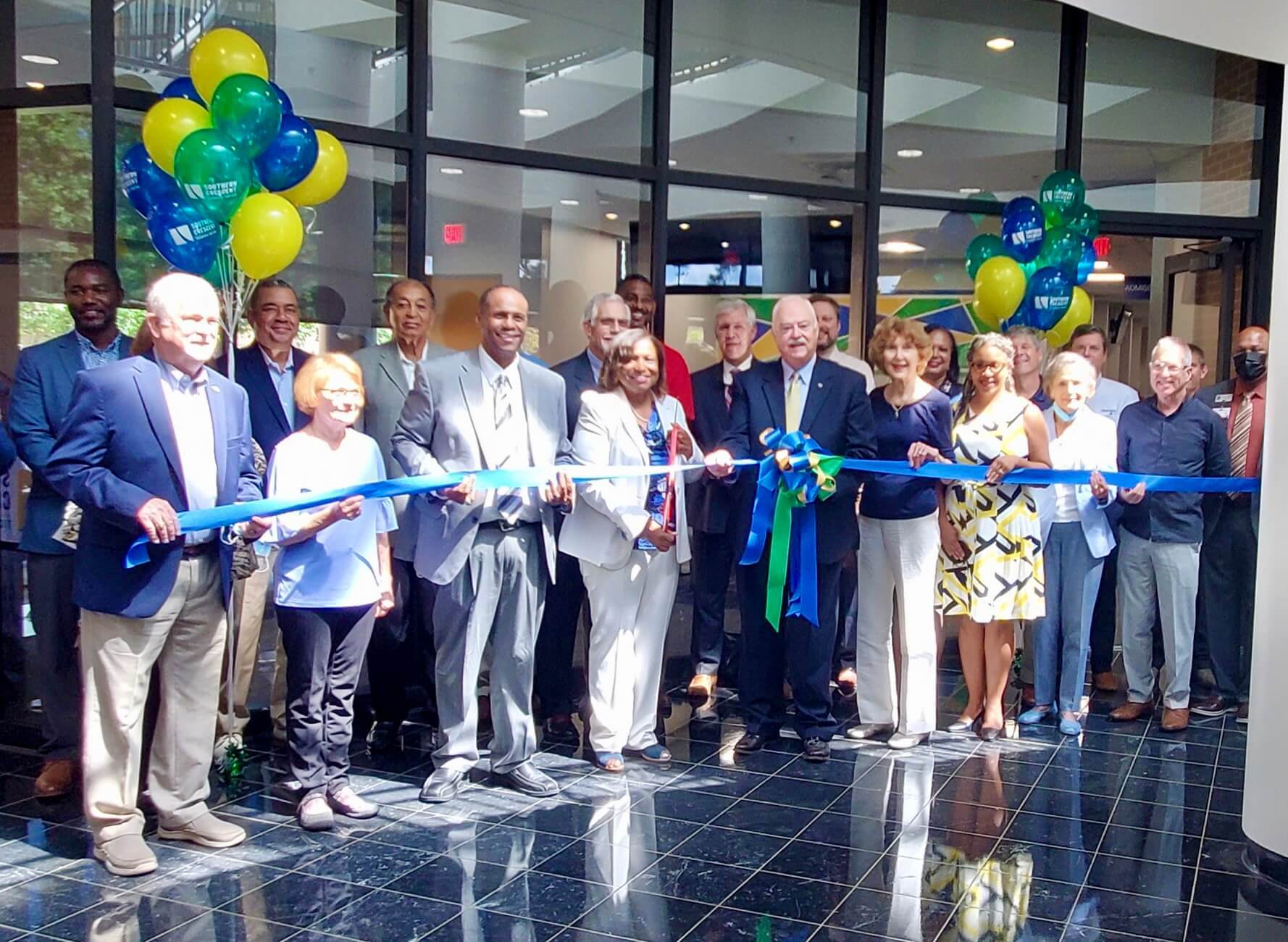 Date Posted: August 25, 2021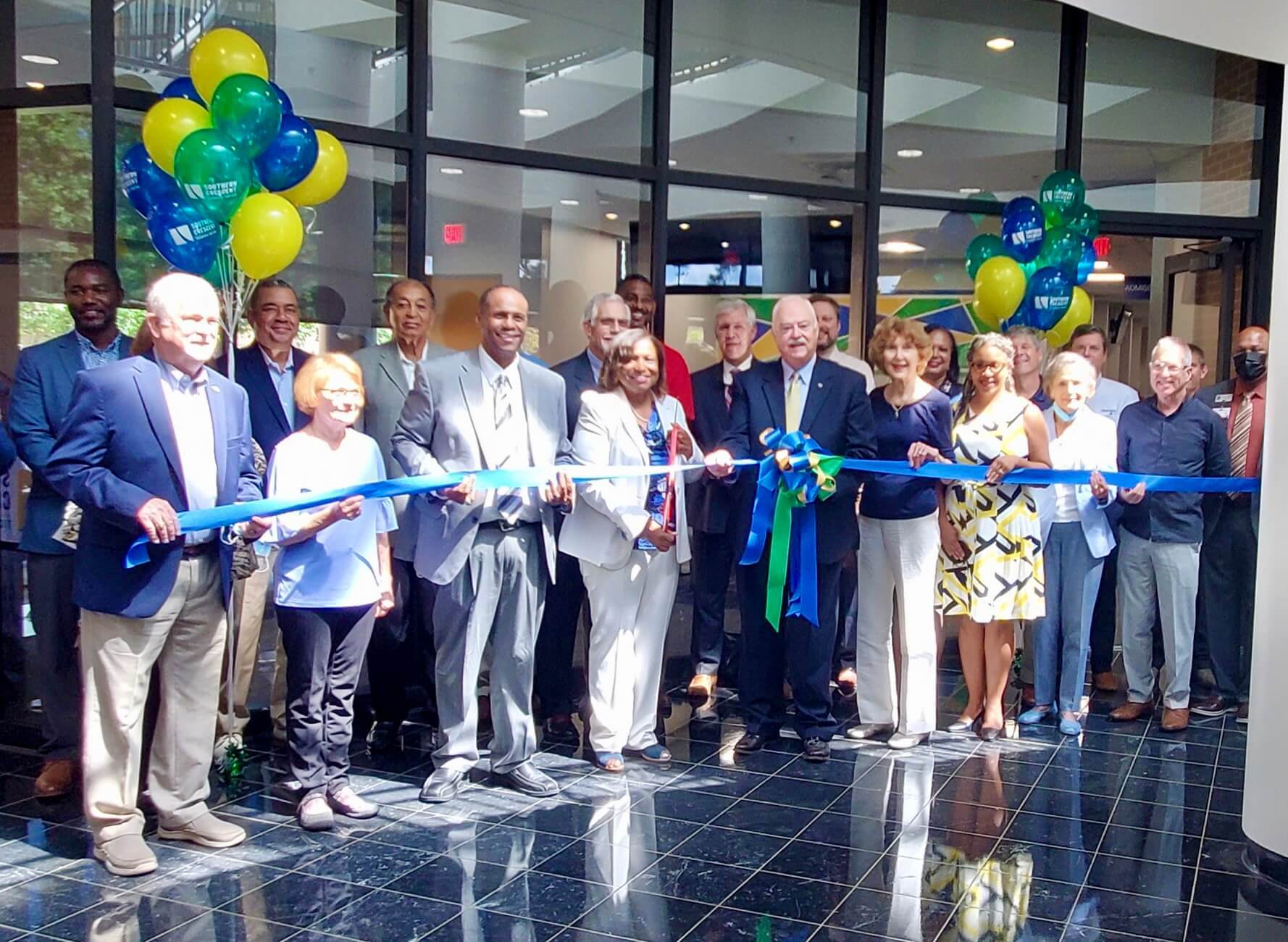 Southern Crescent Technical College (SCTC) hosted a Ribbon Cutting and Open House for the newly renovated Student Affairs Suite and the unveiling of the Presidential Portrait Gallery on the Griffin Campus on August 18, 2021.
The renovation of the Student Affairs Suite serves as a welcome center for our guests and students and provides a central location to seek assistance and referrals to the most common student services.  The Student Affairs Suite offers a myriad of services including admissions, student records, graduation services, financial aid, recruitment, dual enrollment, career placement, advisement, career and academic planning, and cashier services in one centralized location.  The close proximity of the Southern Crescent Technical College Bookstore is convenient for students to purchase textbooks and supplies to begin their journey as SCTC Tigers.
The Presidential Portrait Gallery, which includes the portraits of the Presidents of Flint River Technical College (FRTC), Griffin Technical College (GTC), and the merged Southern Crescent Technical College, allows the College to preserve the history and to honor the outstanding leaders who were great champions for workforce development.
SCTC President Dr. Alvetta Thomas addressed over 100 guests and spoke of the importance and impact of the day's events.  Dr. Thomas stated, "The opening of these beautiful new spaces will forever be marked as a memorable event in the history of Southern Crescent Technical College."
During the program, Dr. Thomas recognized past presidents and their families in attendance including Dr. Ivan Allen, Interim SCTC President 2010, Dr. Randall Peters, Past SCTC President 2010-2016, and the family of Wayne Brown, Interim President GTC 2002. "It is an honor to have these distinguished guests in attendance to celebrate the unveiling of the Presidential Portrait Gallery and to honor the history of the College," Dr. Thomas continued. "I feel it is important to celebrate our past and honor these Presidents that have contributed to our success.  As we look to the future, the new Student Affairs Suite will offer students a more streamlined, student centered experience.   The area enables our staff to provide excellent customer service and will position the College to better serve the needs of our students into the future."
Guests were invited to tour the renovated areas following the program.
Dr. Thomas concluded, "The funding for this renovation project was made possible with support from our state legislators. Thank you for keeping Georgia the #1 state for business. Together we continue to build strong students, strong careers, and strong communities."