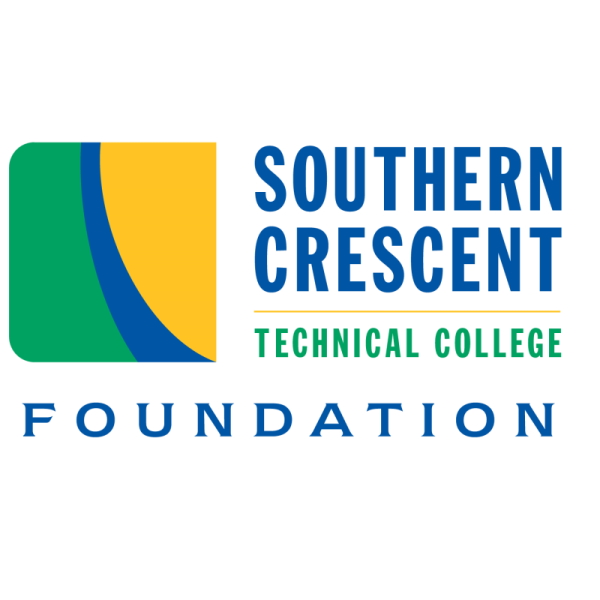 Date Posted: June 29, 2020
The Southern Crescent Technical College Foundation awarded 47 scholarships totaling $16,200 for students enrolled in the College for Summer Semester 2020.
Of those, the Foundation awarded 21 Internal Tiger Campaign scholarships totaling $6,450.  Internal scholarships are funded through contributions from the SCTC faculty and staff primarily through monthly payroll deduction to the Internal Fundraising Campaign. In addition, the Foundation awarded 26 external scholarships totaling $9,750.  External scholarships are funded through contributions from business partners, foundations and generous donors within our service community as well as SCTC faculty and staff for program-specific scholarships not included in the Internal Tiger Campaign.
Scholarship applications for Spring Semester 2021 will be available online from September 1 to September 30 at https://www.sctech.edu/foundation/foundation-scholarships/.
Congratulations to the following students who were awarded Internal scholarships:
The Bill Walden Memorial Textbook and Toolbox Scholarship is a $300 scholarship established in memory of former SCTC Business Management instructor Bill Walden for his commitment and contributions to the College. The Foundation awarded eleven $300 scholarships for a total of $3,300.  Those receiving the scholarship for the Summer 2020 Semester are:
Egwuronu Ndukwo, Fayette County, Administrative Support Assistant
January McCard, Upson County, Respiratory Care
Cameron Pierce, Henry County, Criminal Justice Technology
Princetta Reese, DeKalb County, Respiratory Care
Orlona Clemons, Meriwether County, Health Care Management
Marinda Wilson, Fayette County, Culinary Arts
La'Shandis Brown, Meriwether County, Respiratory Care
Adrian Bruton, Pike County, Nursing
Deanna Mitchell, Fayette County, Respiratory Care
Jessica Wallace, Fayette County, Health Care Management
Sarah Baxter, Henry County, Respiratory Care
The GED-to-College Textbook and Toolbox Scholarship is a $250 scholarship awarded to a recent Southern Crescent Technical College Adult Education/GED graduate (completed within the last 12 months) who scored over 580 on the GED test and has enrolled in SCTC. The Foundation awarded one $250 scholarship for Summer 2020 Semester to:
Christopher Williamson, Meriwether County, Healthcare Assistant
The John Bradley Memorial Textbook and Toolbox Scholarship is a $250 scholarship established in memory of John Bradley, former Automotive Collision and Repair instructor at the College, who died of cancer in 2006. The Foundation awarded four $250 scholarships for a total of $1,000.  Those receiving the scholarship for Summer 2020 Semester are:
Sarah Baxter, Henry County, Respiratory Care
Christopher Williamson, Meriwether County, Healthcare Assistant
Adrian Bruton, Pike County, Nursing
Egwuronu Ndukwo, Fayette County, Administrative Support Assistant
Cameron Pierce, Henry County, Criminal Justice Technology
Jessica Wallace, Fayette County, Health Care Management
The Lego Tigers Tuition Scholarship is a $900 tuition scholarship to a student who is not eligible for the HOPE Grant/Scholarship, WIOA and/or The PELL Grant and/or any other financial aid. The Lego Tigers Tuition Scholarship is named in honor of the winning team for the Internal Tiger Campaign for Southern Crescent Technical College. The Foundation awarded one $900 scholarship for Summer 2020 Semester to:
Orlona Clemons, Meriwether County, Health Care Management
The Trevor Alexander Memorial Tuition Scholarship is a $250 tuition and fees scholarship to a student who is eligible for the HOPE Grant/Scholarship but is not eligible for The PELL Grant. Established in memory of Trevor Alexander, an Assessment Specialist at the College, who died of cancer in August 2013. The Foundation awarded two $250 scholarships for a total of $500.  Those receiving the scholarship for Summer 2020 Semester are:
Briana Campbell, Fayette County, Cybersecurity; Web Application Development
Christopher Williamson, Meriwether County, Healthcare Assistant
Congratulations to the following students who were awarded External scholarships:
The Cooper Family Culinary Arts Scholarship is a $250 scholarship awarded to a currently enrolled part-time or full-time Southern Crescent Technical College student in good academic standing in a Culinary Arts program of study. The Foundation awarded one $250 scholarship for Summer 2020 Semester to:
Matthew Novelli, Henry County, Culinary Arts
The Fayette College and Career Academy Tuition Scholarship is a $500 tuition scholarship for SCTC students who reside in Fayette County, Georgia.  The Foundation awarded four $500 scholarships for a total of $2000.  Those receiving the scholarship for the Summer 2020 Semester are:
Deanna Mitchell, Fayette County, Respiratory Care
Marinda Wilson, Fayette County, Culinary Arts
Briana Campbell, Fayette County, Cybersecurity; Web Application Development
Jessica Wallace, Fayette County, Health Care Management
The Georgia Power Scholarship is a $250 textbook and toolbox scholarship funded by Georgia Power Company for the purchase of program-required tools, uniforms and/or equipment.  The Foundation awarded six $250 scholarships for a total of $1500.  Those receiving the scholarship for Summer 2020 Semester are:
La'Shandis Brown, Meriwether County, Respiratory Care
Adrian Bruton, Pike County, Nursing
Deanna Mitchell, Fayette County, Respiratory Care
January McCard, Upson County, Respiratory Care
Princetta Reese, DeKalb County, Respiratory Care
Marinda Wilson, Fayette County, Culinary Arts
The Lespedeza Fund Scholarship, honoring the memory of Mr. and Mrs. Russell Allen and Mr. and Mrs. Frank Johnson, is a $1,000 tuition, textbook and toolbox need-based scholarship awarded to a first-generation student (defined as a student whose parent(s)/legal guardian(s) have not completed a degree or any education beyond high school/first in your family to attend college to attain a certificate, diploma or degree) enrolled in one of the following programs: Allied Health, Business Technology, Criminal Justice, Industrial Systems Technology, and Logistics and Supply Chain Management. The Foundation awarded three $1,000 scholarships for a total of $3,000.  Those receiving the scholarship for Summer 2020 Semester are:
January McCard, Upson County, Respiratory Care
La'Shandis Brown, Meriwether County, Respiratory Care
Christopher Williamson, Meriwether County, Healthcare Assistant
The SCTC Culinary Arts Advisory Committee Tuition, Textbook & Toolbox Scholarship is a $500 scholarship awarded to a student in the Culinary Arts program who has completed CUUL 1000, 1110, and 1120. The scholarship is for tuition and the purchase of program-required textbook and tools, uniforms, equipment, and/or supplies. The Foundation awarded one $500 scholarship for Summer 2020 Semester to:
Marinda Wilson, Fayette County, Culinary Arts
The Walker Cook Memorial Tuition Scholarship is a $250 tuition scholarship established in memory of Walker Cook who passed away in 2017, former Griffin resident and husband of Barbara Jo Cook, V.P. for Advancement at SCTC. Walker was a life-long educator who believed education improved the quality of life for individuals and communities. The Foundation awarded one $250 scholarships for Summer 2020 Semester to:
Marinda Wilson, Fayette County, Culinary Arts
Christopher Williamson, Meriwether County, Healthcare Assistant
The Schyla Avery Memorial Textbook & Toolbox Scholarship is a $250 scholarship awarded for students pursuing a degree in Respiratory Care. Established in memory of Schyla Nicole Avery, who received an AAS degree in Respiratory Care from the College, and died in a tragic house fire in 2011. The Foundation awarded one $250 scholarship for Summer 2020 Semester to:
Princetta Reese, DeKalb County, Respiratory Care
The Upson EMC Foundation Tuition Scholarship is a $250 tuition scholarship. Student must be a Georgia resident and must live in one of the six counties Upson EMC serves: Crawford, Pike, Meriwether, Talbot, Taylor and Upson. The Foundation awarded seven $250 scholarships for a total of $1,750 for Summer 2020 Semester to:
Shannon Christian, Upson County, Health Care Management
Rosanna Fetters, Pike County, Nursing
La'Shandis Brown, Meriwether County, Respiratory Care
January McCard, Upson County, Respiratory Care
Christopher Williamson, Meriwether County, Healthcare Assistant
Adrian Bruton, Pike County, Nursing
Orlona Clemons, Meriwether County, Health Care Management