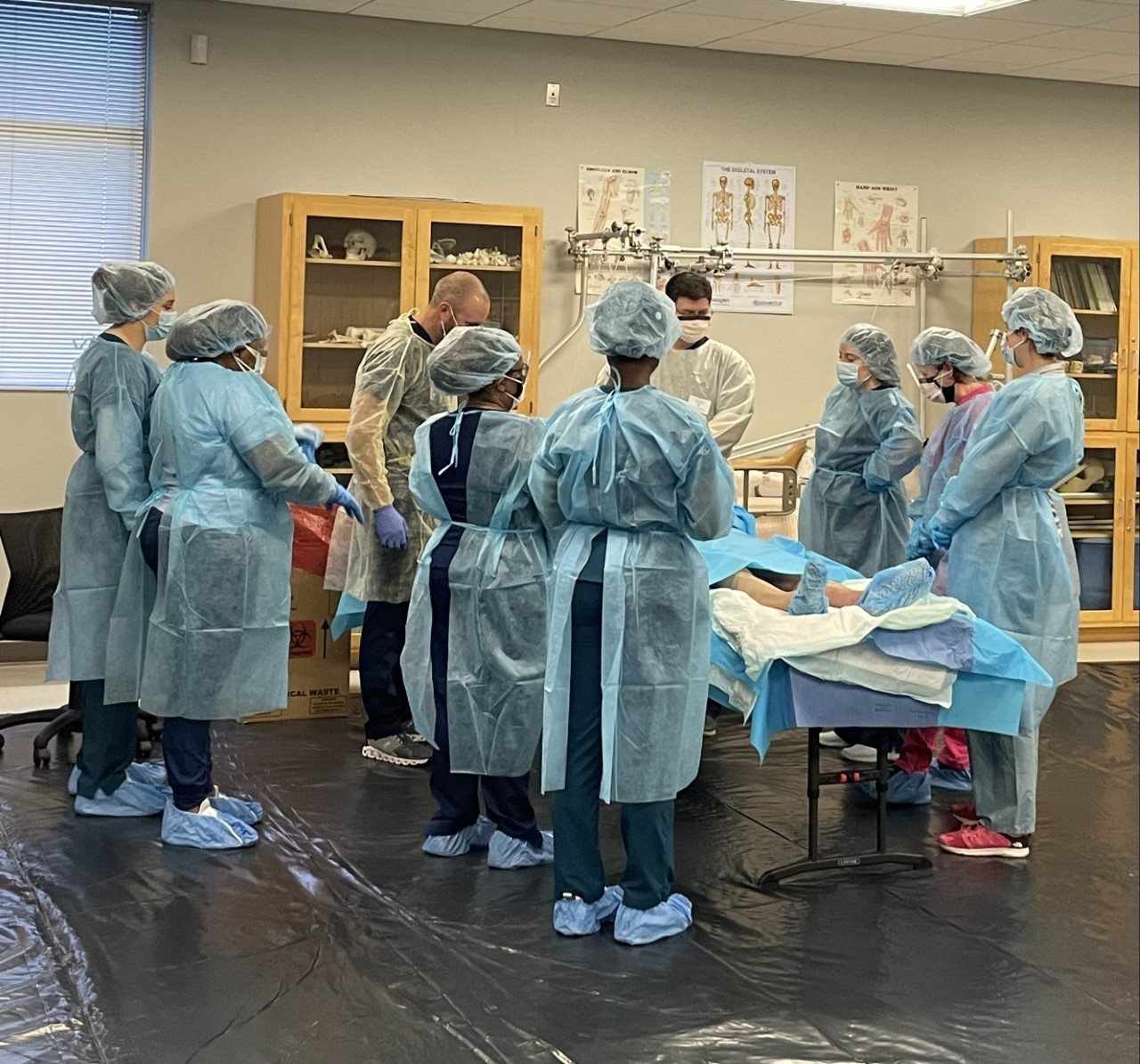 Date Posted: April 18, 2022
Southern Crescent Technical College served as a host site for a hands-on cadaver lab for 140 registered Nursing, Respiratory Care, and EMS/Paramedic students on Friday, April 15, 2022.  Hosted by the Georgia EMS Association and the Georgia Trauma Commission in partnership with the College, this immersive session gave students the opportunity to review relevant anatomy associated with critical care and life saving emergency procedures. Attendees of the training also comprised of allied health educators as well as EMS and healthcare personnel from around the state.
Under expert instruction, participants had the opportunity to practice the following procedural skills: basic airway management, direct laryngoscope intubation, intraosseous access, hemorrhage control, and various other prehospital emergency procedures. The participants also had the opportunity for anatomical exploration as it relates to these procedures, providing a unique appreciation of the anatomy and the impact of the disease process.
Kimberly Register, SCTC Dean for Allied Health said, "What an exciting day for Southern Crescent Technical College and our students, faculty, and healthcare partners!  We are so fortunate to be able to bring this unique experience to our campus community. Studying the human body through the use of cadavers helps students understand and better appreciate the study of anatomy and understand human form and function. The cadaver lab is a great way to enhance the curriculum to further prepare our students, and healthcare workers for the next steps in their educational and career endeavors."