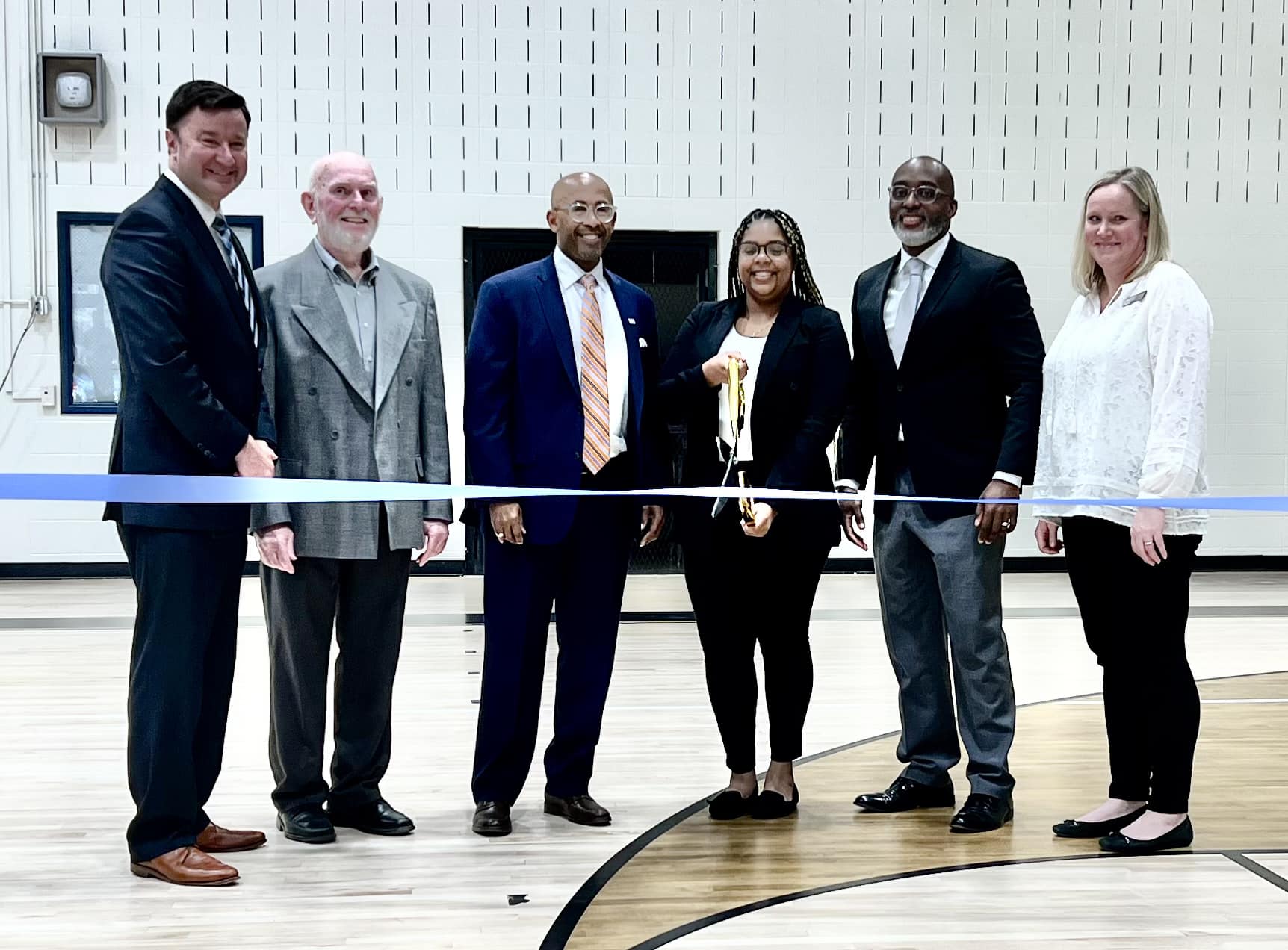 Date Posted: February 28, 2023
Southern Crescent Technical College officially has a new home in Fayette County! Marked with a ribbon cutting on February 6, 2023 to commemorate the occasion, the Southern Crescent Technical College Fayette County Center welcomed visitors and guests to tour the center and learn more about our offerings.
Housed in the retrofitted J.C. Booth Middle School in Peachtree City, the state-of-the-art Center of Innovation (COI) brings the Fayette County Public Schools Career and Technical Education program together with Southern Crescent Technical College and Clayton State University under one roof.
Among the speakers at the ceremony was Brandi Meeks, the mother of a Starr's Mill High School junior and SCTC dual enrollment student.  Through the CNA program, her daughter has already earned her Certified Nursing Assistant certification and is actively preparing for a career in Nursing.
"As a parent, you want your child to find their passion and eventually find a career that makes them happy while making the world a better place.  The COI and the SCTC Fayette County Center has helped her to do just that by providing a safety net within the school day for her to not only earn college credit and a certification, but to dip her toes into a potential career in nursing to see if this is something that she wants to pursue after high school."
Dr. Clark addressed the attendees stating, "We are proud to be a partner at the Center of Innovation and to offer this unique educational opportunity to the citizens of Fayette County.  By enrolling in programs offered at the SCTC Fayette County Center, students have the chance to get hands-on, real-world training and even earn industry credentials, making them more prepared to enter to workforce or further pursue additional educational opportunities."
After the ceremony, SCTC President Dr. Irvin Clark joined Dr. Johnathan Patterson, Superintendent of Fayette County Schools, Dr. Georj Lewis, President of Clayton State University and others for the ribbon cutting.
Southern Crescent Technical College currently has over 500 students enrolled at the Fayette County Center and offers credit courses to traditional and dual enrollment students as well as Adult Education and high school equivalency prep courses. Current credit programs include Criminal Justice, Civil Engineering, Emergency Medical Technician, Phlebotomy, Nurse Aid, Drone Technology and Film Technology as well as General Education and Allied Health core courses with plans to continue to add additional courses in the coming months.