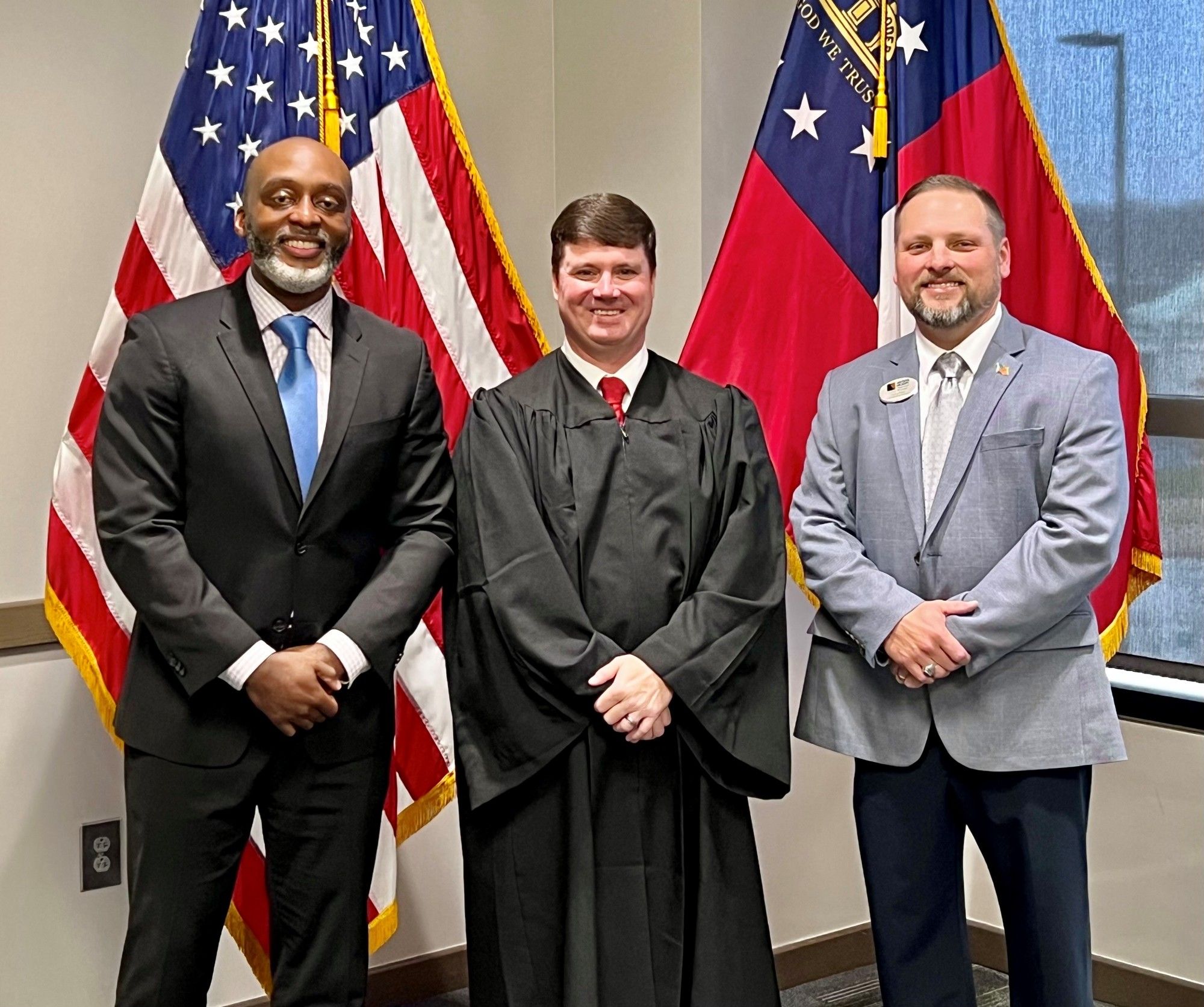 Date Posted: February 28, 2023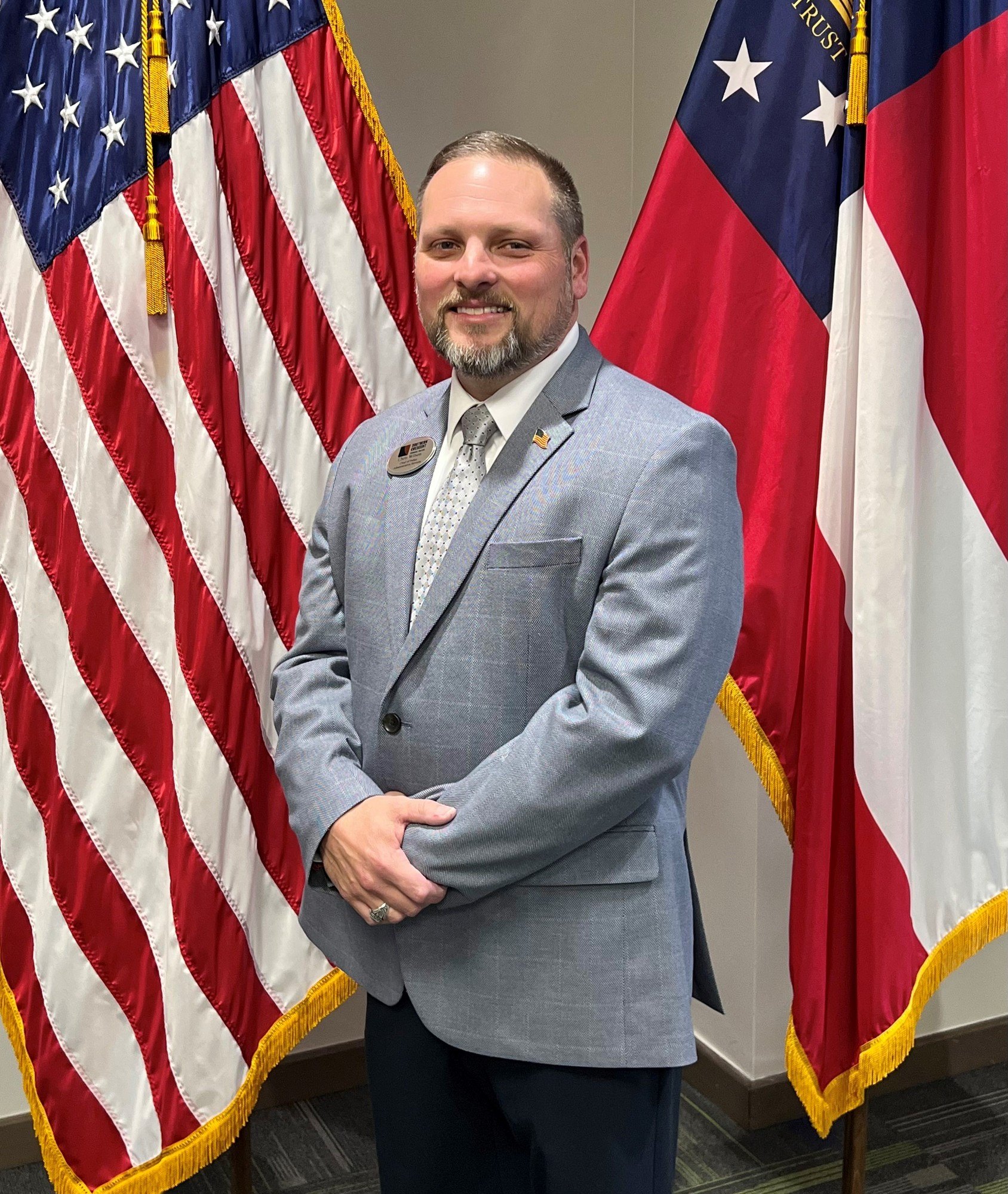 Christopher B. Wilson was officially sworn in today by Superior Court Judge Ben Coker as Southern Crescent Technical College's Chief of Campus Safety and Security. Chief Wilson has more than 15 years of experience in law enforcement which includes working for the Spalding County Sheriff's Office and Griffin Police Department.
Chief Wilson started his law enforcement career as a jailor with the Spalding County Sheriff's Office. Chief Wilson later worked for the Griffin Police Department. During his tenure with Griffin Police department, Chief Wilson served and supervised in many divisions such as Uniform Patrol Division, Crime Scene Unit, Gang and Drug Unit, Criminal Investigation Division, and as Public Information Officer/Hiring. Chief Wilson spent the majority of his tenure with the Griffin Police Department as a supervising officer.
Chief Wilson also taught Criminal Justice courses at Griffin High School prior to accepting the Chief position with Southern Crescent Technical College. Chief Wilson was born and raised in Spalding County, and is a graduate of Griffin High School. Chief Wilson is married to Jennifer Wilson, his wife of 20 years. They have two children together. Chief Wilson and his family have remained residents of Griffin-Spalding County.
Chief Wilson received his Bachelor's Degree in Criminal Justice from Columbus State University and his Master of Public Administration Degree from Columbia Southern University. In addition, he is a graduate of the Georgia Command College Professional Management Program and holds his P.O.S.T. Intermediate, Advanced, Supervisory, and Managerial certifications. Chief Wilson has over 2,200 hours of P.O.S.T. training hours for his career in law enforcement.
Southern Crescent Technical College operates a state-accredited independent law enforcement agency which offers the highest degree of safety and security for students, faculty, staff, and visitors. The SCTC Police Department, led by the Chief of Campus Safety and Security, provides basic patrol functions and has all powers which are afforded to law enforcement agencies of the state of Georgia. All officers that work for SCTC are P.O.S.T. certified with state granted powers of arrest and have authorized jurisdiction to enforce the laws of the state of Georgia. All officers are sworn to defend the Constitution of the United States, the Constitution of the State of Georgia, and the laws and ordinances of the jurisdiction of our jurisdiction.