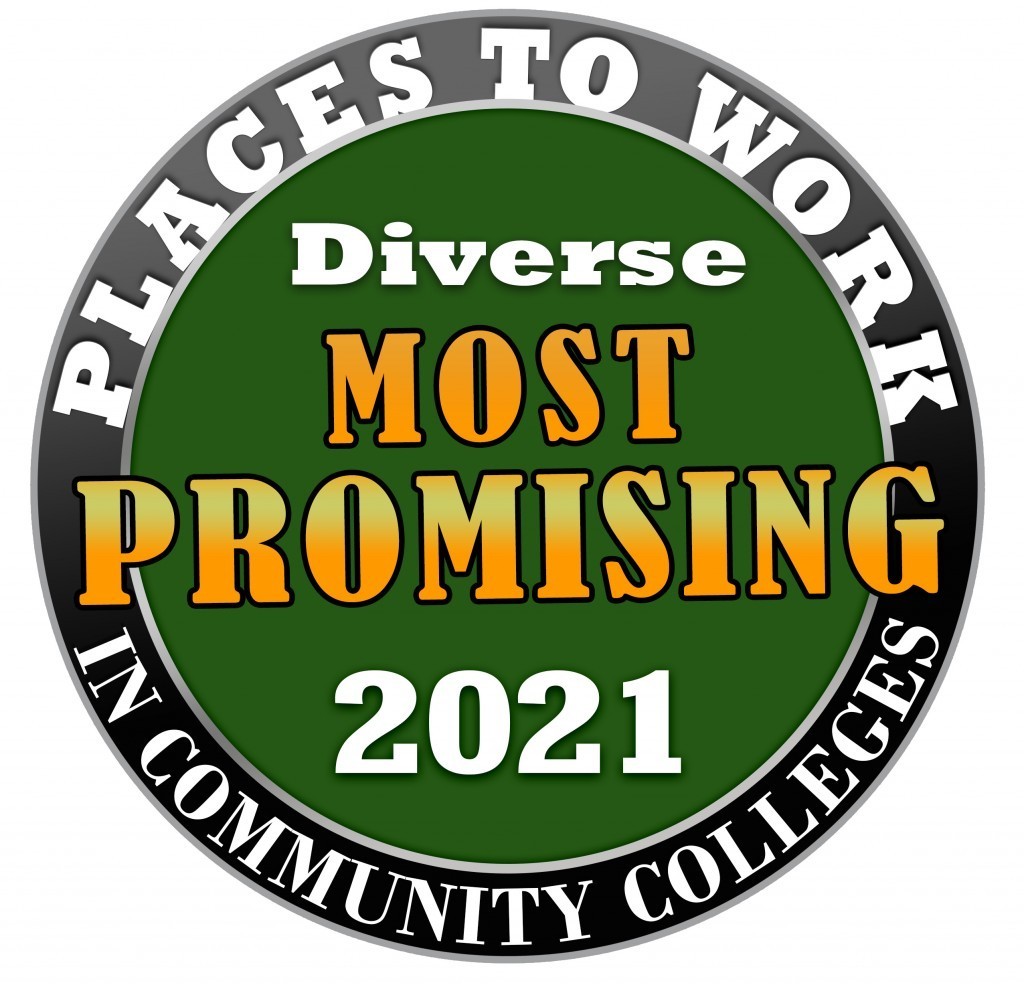 Date Posted: June 18, 2021
Southern Crescent Technical College has recently been named one of the Most Promising Places to Work in Community Colleges in the nation, according to a study released by the National Institute for Staff and Organizational Development (NISOD) and Diverse: Issues in Higher Education. SCTC is one of only 16 community and technical colleges selected for this national recognition.
According to NISOD's website, the annual award "recognizes community and technical college exceptional commitments to diversity (including race/ethnicity, gender, sexual orientation, disability, age, class, veterans, and thought) through best-in-class student and staff recruitment and retention practices, inclusive learning and working environments, and meaningful community service and engagement opportunities."
Southern Crescent Technical College is dedicated to fostering a welcoming campus community, embracing diversity and ensuring equal opportunity in its educational programs, activities and employment practices.
"It is such an honor for Southern Crescent Technical College to be included as one of NISOD and Diverse: Issues in Higher Education's 2021 Most Promising Places to Work in Community Colleges," stated Dr. Alvetta Thomas, President of Southern Crescent Technical College.  "As a College, our faculty, staff, and administrators work diligently to promote equity and inclusion and provide all students with equal access to an exceptional educational experience.  Our college-wide commitment to student success remains a top priority as we strive to build strong students, strong careers, and strong communities in all that we do."