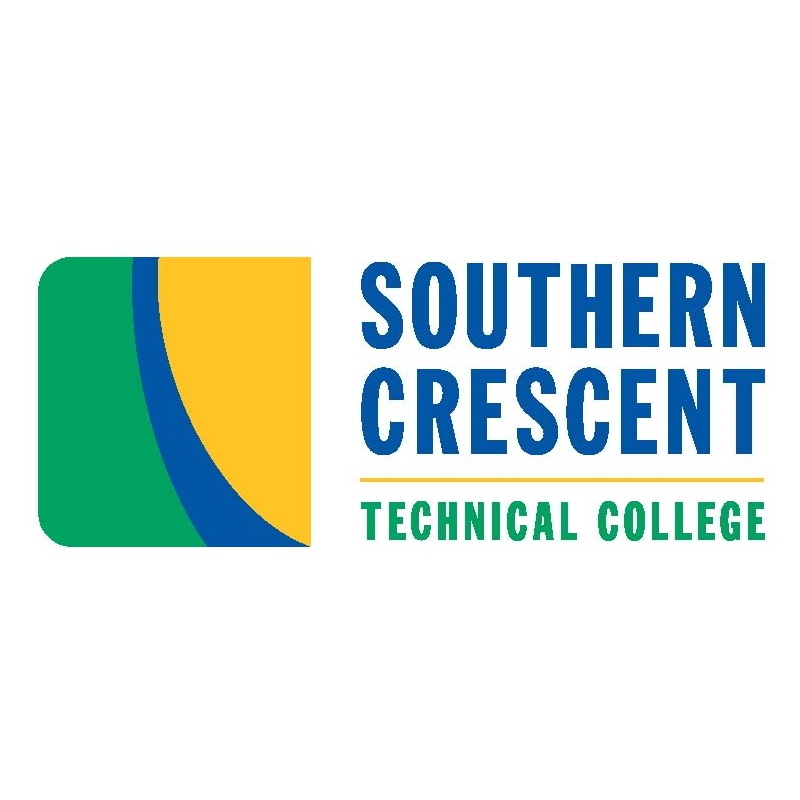 Date Posted: January 5, 2022
Southern Crescent Technical College is proud to announce its recipients of the annual NISOD Excellence Awards. 2022 honorees include the following:
ADMINISTRATORS:
Nathan Bell, Director, Recruitment & Student Communications
Donna Boisseau, Director, Curriculum Management
Dr. Roslyn McCurry, Dean, Business Technology, Computer Information Systems, & Professional Services
FACULTY:
Mark Avery, Business Administrative Technology Instructor
Billy Elliott, Carpentry/Construction Management Instructor
Laura Watson, Practical Nursing Instructor
Dr. Jerry Hubbard, Biology Instructor
Curtis Ward, Adult Education Lead Instructor & Data Coordinator
STAFF:
Alexis Byrd, Manager, Admissions & Customer Relations
Toni Doaty, Assistant Director, Student Services
Jeenann Hendon, Career Services & IET Specialist
Lynn Julian, Assistant Director/Student Navigator, Career Advisement
Andrea McDowell, Lieutenant, Administrative Assistant Academic Affairs
Sandy Patterson, Administrative Assistant, Film Technology, Industrial Technology, & Public Safety
Angela Weatherford, Assistant Director, Economic Development
NISOD's Excellence Awards recognize men and women each year who have demonstrated an outstanding commitment and contribution to their students and colleagues. In 1989, in connection with a University of Texas at Austin national study of teaching excellence, NISOD hosted its first ceremony honoring NISOD Excellence Award recipients. The response to that ceremony was so positive that NISOD began what has become the largest and most inspiring gathering that recognizes the contributions and achievements of community and technical college faculty, administrators, and staff.
Dr. Chris Daniel, SCTC Vice President for Institutional Effectiveness and coordinator of the NISOD program at the College stated, "We are so very proud of the exceptional members of our faculty and staff that have received the NISOD Award of Excellence.  These dedicated individuals are a testament to the important work that is being done throughout Southern Crescent Technical College each and every day. I am pleased to celebrate these individuals through this prestigious award as we continue to build strong students, strong careers, and strong communities."
Excellence Award recipients are recognized during NISOD's annual International Conference on Teaching and Leadership Excellence, to be held May 28-31, 2022. Excellence Awards recipients receive a specially cast, pewter medallion hung on a burnt-orange ribbon. The names, titles, and colleges of all Excellence Award recipients are included in a special booklet that features congratulatory ads from many of the recipients' colleges. In addition, presentations at the conference involving Excellence Award recipients are indicated in the Conference Program with a special icon.
"Recognizing those individuals who have contributed to student success and their colleges' mission is something we look forward to doing each year," said Dr. Edward J. Leach, NISOD's Executive Director. "The extraordinary work of these men and women includes not only what they do for their students and colleagues, but what they do for the communities in which they live and work. We're honored to be able to play a part in celebrating their achievements."
About NISOD
The National Institute for Staff and Organizational Development (NISOD) is a membership organization committed to promoting and celebrating excellence in teaching, learning, and leadership at community and technical colleges. NISOD provides budget-friendly, high-quality, and faculty-focused programs and resources for community and technical colleges that want to make the most of their professional development dollars. For over 40 years, NISOD has aligned a wide array of benefits with the needs of our members, which explains why the American Association of Community Colleges named NISOD, "The country's leading provider of professional development for community college faculty, staff, and administrators." For more information about NISOD, visit www.nisod.org.