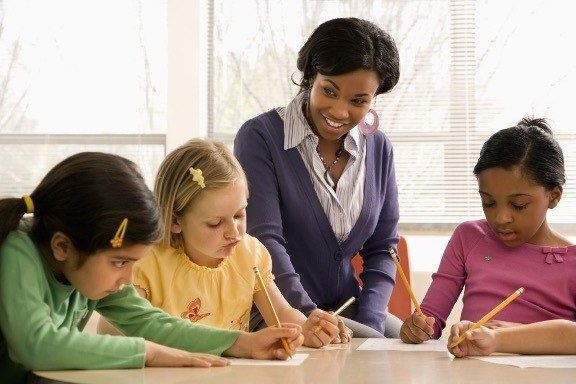 Date Posted: June 24, 2022
Tender Tech Child Development Center, a program of Southern Crescent Technical College, is currently enrolling for the Pre-K Program for the 2022-2023 school year.
Georgia's Pre-K Program is a lottery funded educational program for Georgia's four year olds to prepare children for Kindergarten.  It is a free program to qualified children.  Children four years of age on September 1 of the current school year who are Georgia residents are eligible to attend Georgia's Pre-K Program during this school year.  Georgia's Pre-K Program is voluntary for families and for providers.
Located on the SCTC Flint River Campus in Thomaston, Tender Tech's Pre-K Program is will operate on the Upson-Lee School System calendar for the length of a typical school day.  Tender Tech will have most of the same holidays as Upson-Lee with a few teacher work days different.  A calendar is available for interested parents.  Our program will begin at 8:00 a.m. and be dismissed at 2:30 p.m.  For our parents who work or need child care after 2:30 p.m., Tender Tech's after school program is available for a tuition fee.
Parents or guardians interested in enrolling their child in the Tender Tech Pre-K program should contact or visit the center at 706.646.6200 or at 1533 Highway 19 South in Thomaston.  An application and specific documents must be presented at registration.  These documents include:
Birth certificate
Proof of residency – an electric bill, tag receipt, etc.
Social security card
Vision, hearing, dental and nutrition screening (DHR Form 3300)
Current immunization records (DHR 3231)
Registration Form
Roster Information Form
Copy of parent's driver's license
Tender Tech Child Development Center will utilize "Creative Curriculum" with our Pre-K classroom.  Our teachers will write individualized, weekly lesson plans based on a theme.  Each week will be a different theme.  We will also learn a color, shape, number and letter each week.  Our lesson plans are structured using the Georgia Early Learning and Development Standards (GELDS).
The students enrolled with Georgia Pre-K will also be assessed and parents will be notified of the results.  Parent/Teacher conferences will be held so both parent and teacher can work on a plan of learning for each child.
Tender Tech Child Development Center is a division of Southern Crescent Technical College and is individually accredited by Bright from the Start and the Georgia Department of Early Care and Learning.