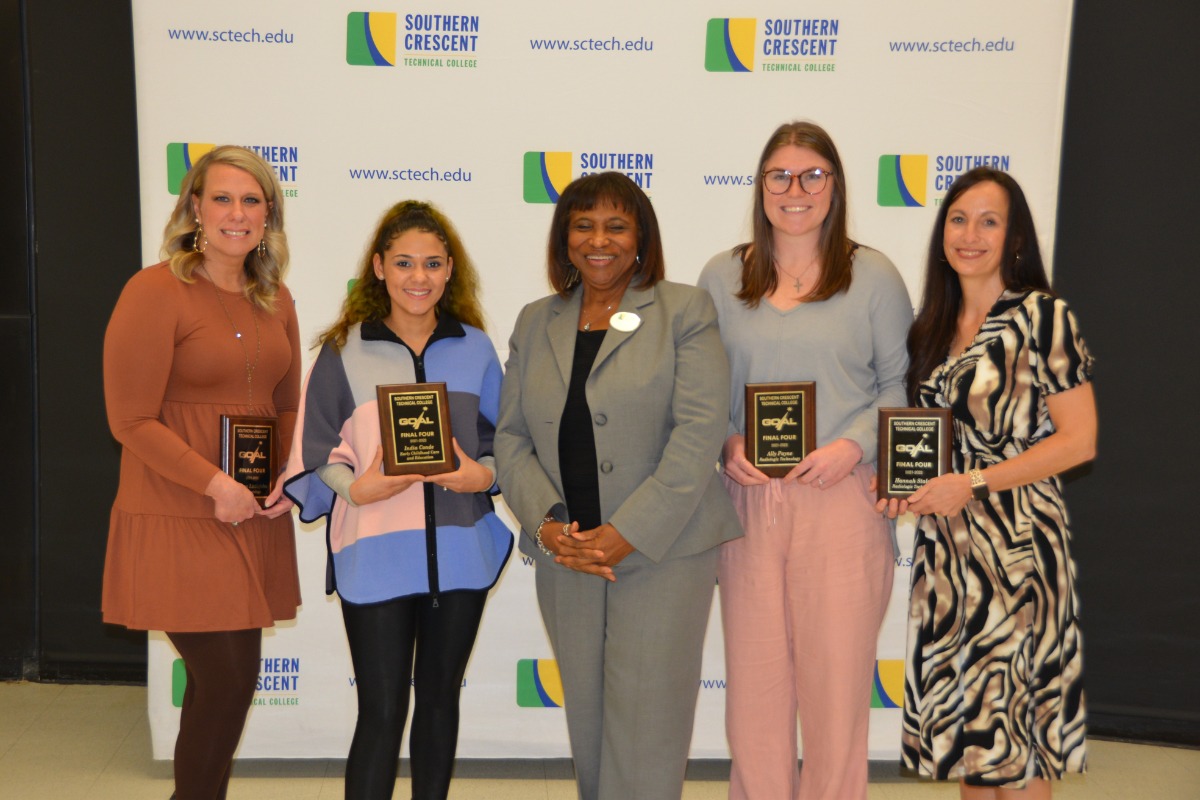 Date Posted: November 11, 2021
Four students from Southern Crescent Technical College have been selected as local finalists for the Georgia Occupational Award of Leadership (GOAL), according to Cherryl Burks, coordinator for the local GOAL program.  These students were announced Wednesday afternoon, November 10, 2021, at a GOAL Recognition Luncheon held on the Griffin Campus.
Chosen as finalists are:  India Conde – Early Childhood Care/Education student, nominated by James Peas; Aspen Littlejohn – Cosmetology, nominated by Susan Allen; Ally Payne – Radiologic Technology, nominated by Dana Breeser; and Hannah Staley – Radiologic Technology, nominated by Dana Breeser.
The Technical College System of Georgia sponsors the GOAL program statewide.
"The purpose of the GOAL program," said Ms. Cherryl Burks, GOAL Coordinator, "is to spotlight the outstanding achievement by students in Georgia's technical colleges and to emphasize the importance of technical education in today's global workforce."  The local GOAL winner will speak on behalf of Southern Crescent Technical College to promote technical education throughout the community and state.
According to Burks, the Screening Committee of administrators at Southern Crescent Technical College selected the four finalists from 30 students who were nominated for this recognition by their instructor.  Prior to being named as a finalist, these students completed an extensive interview process to prepare them for the state competition to be held in April.
"A Selection Committee of individuals from outside the school will now interview and evaluate these four students," explained Burks "and the one judged most outstanding will compete with representatives from Georgia's other technical colleges for the 2021 Georgia Occupational Award of Leadership medallion."
The student, who is selected as the State GOAL Winner by demonstrating excellence in leadership, will receive the grand prize of a new automobile.