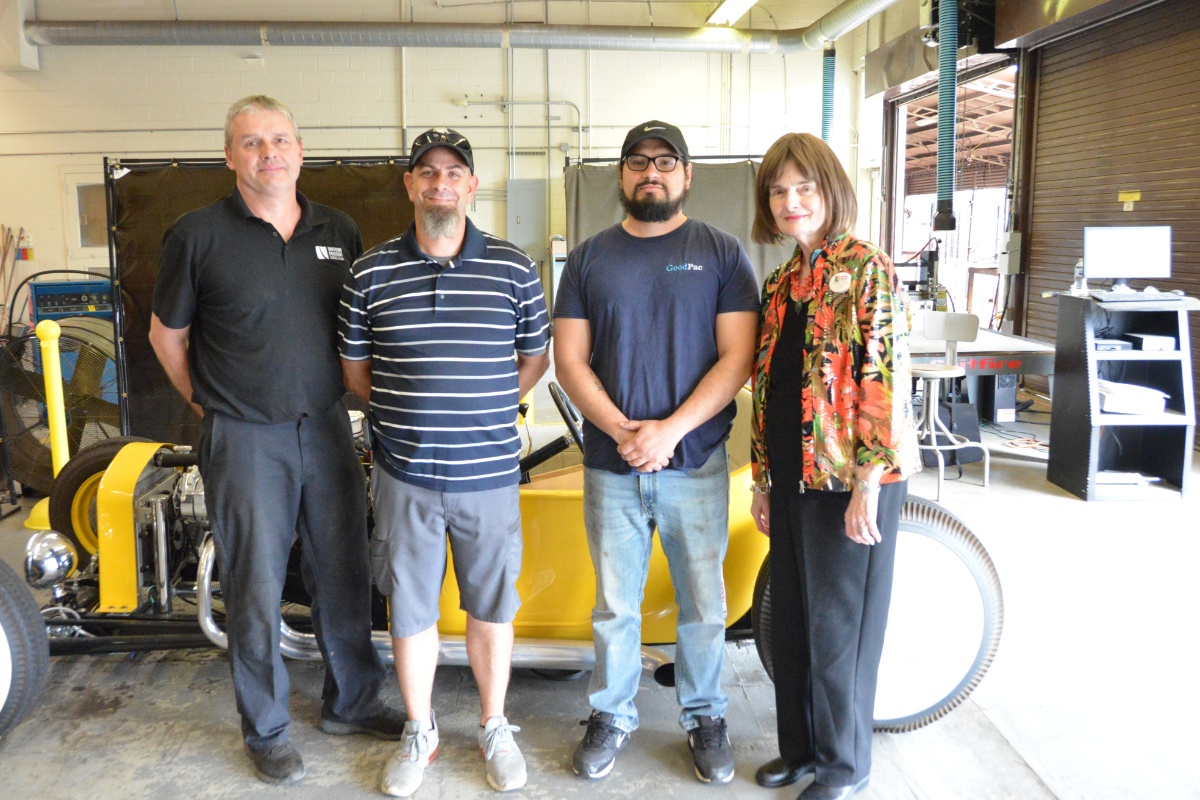 Date Posted: June 8, 2022
Georgia Automobile Dealers Association Donates $100,000 to TCSG Foundation for Scholarship Fund
The Georgia Automobile Dealers Association recently donated $100,000 to the Technical College System of Georgia (TCSG) Foundation in support of students pursuing a career in the automotive industry.  As a part of the gift, a scholarship program was established for students enrolled in automotive technology, auto collision, and other automotive-related programs at TCSG colleges like Southern Crescent Technical College (SCTC).
James Miracle, a student on the SCTC Henry County Campus pursuing an associate degree in Automotive Technology, and Dustin Stephens, a student on the SCTC Griffin Campus pursuing a diploma in Automotive Technology, were each awarded a $1,000 scholarship from the Georgia Automobile Dealers Association donation.
"There is a crucial need for automotive technicians all across the state of Georgia," said Georgia Automobile Dealers Association President, Lea Kirschner. "By partnering with TCSG and providing funding for students interested in an automotive career, we will be growing a workforce ready to fill the jobs of today and tomorrow."
The Georgia Automobile Dealers Association is an association of Georgia franchise automobile dealers. Its membership consists of approximately 500 dealer members who represent more than 90 percent of the new vehicles sold in Georgia and employ over 35,000 Georgians.
The donation will help narrow the skills gap in the automotive industry by removing a financial barrier for those students enrolling in an automotive program so they can earn their credential and join the workforce.
"We are extremely grateful for the Georgia Automobile Dealers Association partnership," said TCSG Commissioner, Greg Dozier. "Their generosity will help more students pursue their dreams of going to college and beginning a rewarding career in the automotive industry."
Automotive Technology is one of Georgia's 17 high-demand career areas. A growing automotive industry means a growing need for more skilled technicians. "Two years ago, I was handling about 20 calls per year asking for employees," said Southern Crescent Technical College instructor, Allen McChargue. "Today, I'm handling 25 a month."
"The opportunities available to our students are immense," said Augusta Technical College instructor, Kevin Bryant. "They get so many job offers when they get out of school, it's almost like noise."
The industry is also changing at a rapid pace as advancements in technology impact not only how cars are built, but also maintained. In addition, the growth of the electric vehicle industry is driving the demand for technicians specialized in these new technologies.
An automotive career can also be quite lucrative. "A good technician that comes into this industry can write their own paycheck," said Walker Jones Nissan Service Manager, Toby Eason. "You can make anywhere from $50,000 to $120,000 a year."
All TCSG colleges offer training in Automotive Technology, ranging from maintenance techniques and electronic systems diagnostics, to performance technology. Graduates of TCSG's Automotive Technology programs learn the technological and mechanical skills to keep today's increasingly complex cars safely on the roads.
To learn more, watch this video and visit www.sctech.edu and www.TCSG.edu.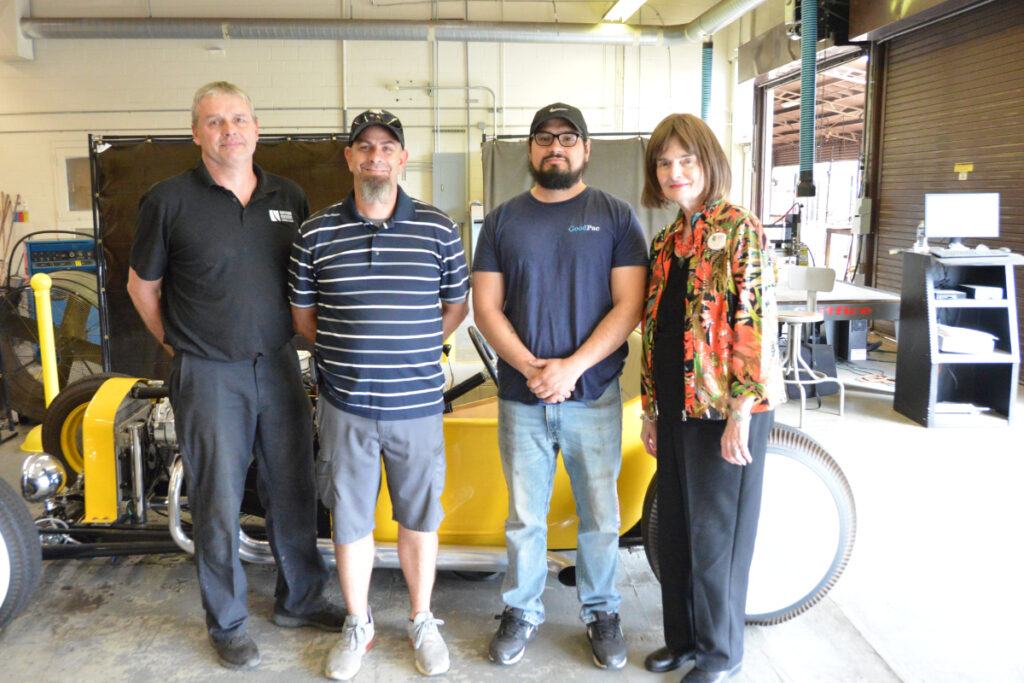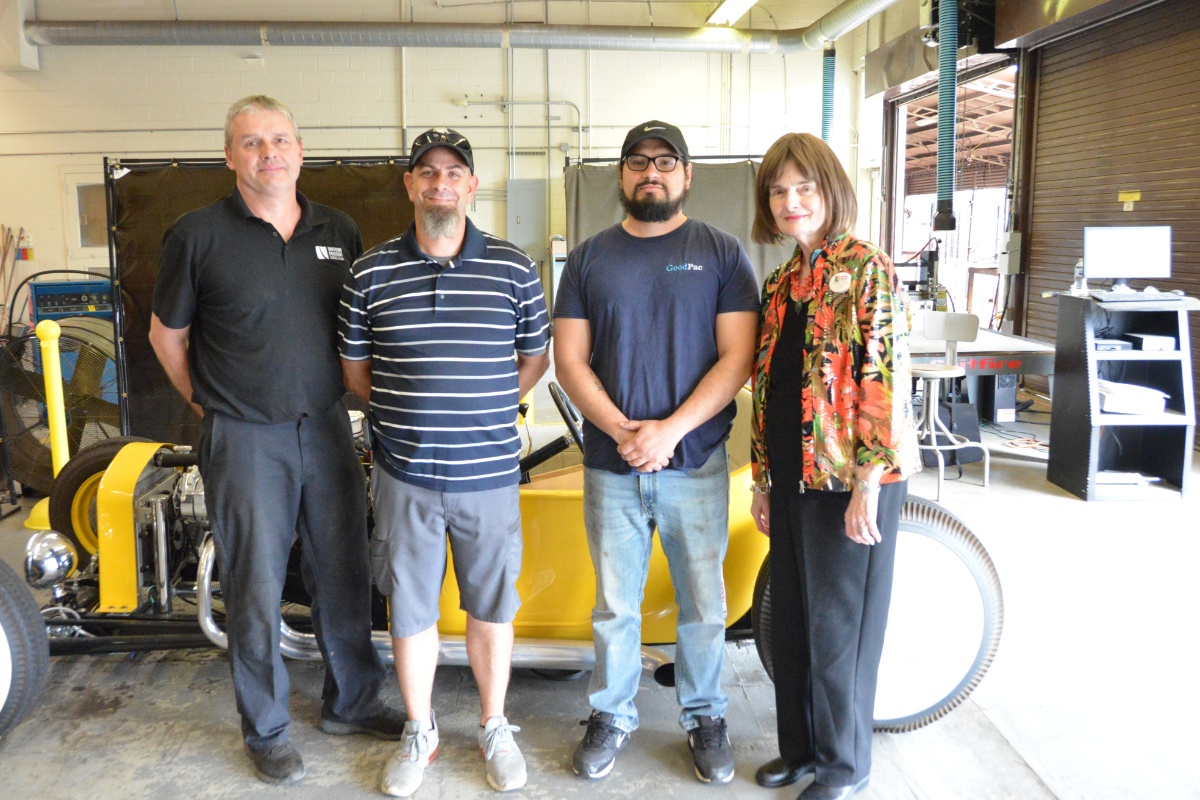 ---
About the Technical College System of Georgia
The 22 colleges of the Technical College System of Georgia (TCSG) are Georgia's top resource for skilled workers. TCSG offers world-class training in more than 600 associate degree, diploma and certificate programs to students who are trained on state-of-the-art equipment by instructors who are experts in their fields. The system also houses Georgia's Office of Adult Education, which promotes and provides adult literacy and education programs, including the GED® testing program, throughout the state. In addition, TCSG partners with companies through Quick Start, the nation's top customized workforce training program, and through its individual colleges, who work with local industry to provide workforce and training solutions. For more information, visit TCSG.edu