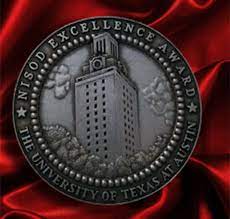 Date Posted: January 11, 2023
January 10, 2023 – Southern Crescent Technical College is proud to announce its recipients of the annual NISOD Excellence Awards. 2023 honorees include the following:
ADMINISTRATORS:
Deidra Dugger, Director of Equity from Start to Finish
FACULTY:
Mark Avery, Business Administrative Technology Instructor
Patrick Boutier, Culinary Arts Program Coordinator and Instructor
Julie Gates, Forensic Science Technology Program Coordinator and Instructor
Robert Hires, Phlebotomy Program Coordinator and Instructor
Dr. Jerry Hubbard, Biology Instructor
Gala Love, Associate of Science in Nursing Instructor
James Perkins, Film Technology Program Coordinator and Instructor
Brittany Varga, English Instructor
STAFF:
Destiny Anderson, Career Advisor
Stacie Davis, Adult Education Administrative Assistant
Rachel Johnson, Accounting Specialist
Amy Mays, Instructional Design Specialist, Distance Education
Kathy Pitts, Accounting Specialist
The NISOD Excellence Awards were established in 1991 to provide NISOD member colleges with an opportunity to recognize individuals doing extraordinary work on their campuses. Since then, more than 30,000 recipients have been honored with the Award by their colleges. Using their own criteria, NISOD member colleges submit the names of men and women each year who have demonstrated an outstanding commitment and contribution to their students and colleagues. All individuals whose names are submitted are recognized as NISOD Excellence Award recipients. Each Excellence Award recipient receives a unique silver medallion engraved with The University of Texas and NISOD insignias and adorned with a burnt orange ribbon. Excellence Award recipients are recognized during NISOD's annual International Conference on Teaching and Leadership Excellence, to be held May 27-30, 2023 in Austin, Texas.
Dr. Chris Daniel, SCTC Vice President for Institutional Effectiveness and coordinator of the NISOD program at the College stated, "We are so very proud of the exceptional members of our faculty and staff that have received the NISOD Award of Excellence. These dedicated individuals are a testament to the important work that is being done throughout Southern Crescent Technical College each and every day. I am pleased to celebrate these individuals through this prestigious award as we continue to build strong students, strong careers, and strong communities."
About NISOD
The National Institute for Staff and Organizational Development (NISOD) is a membership organization committed to promoting and celebrating excellence in teaching, learning, and leadership at community and technical colleges. NISOD provides budget-friendly, high-quality, and faculty-focused programs and resources for community and technical colleges that want to make the most of their professional development dollars. For over 40 years, NISOD has aligned a wide array of benefits with the needs of our members, which explains why the American Association of Community Colleges named NISOD, "The country's leading provider of professional development for community college faculty, staff, and administrators." For more information about NISOD, visit www.nisod.org.