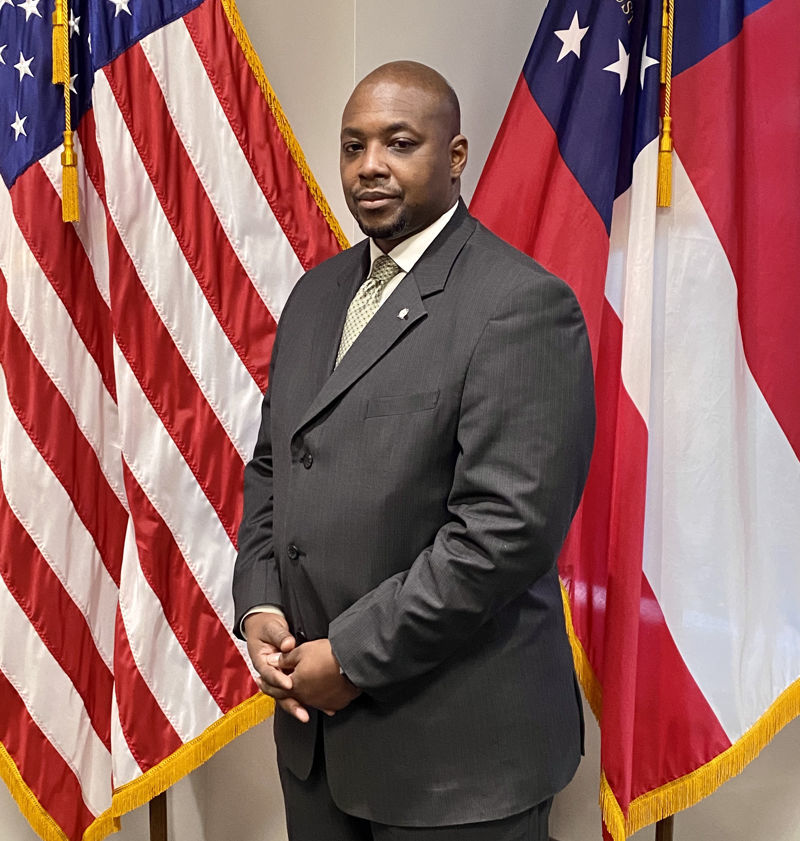 Date Posted: February 1, 2021
Antonio Fletcher was officially sworn in today in as Southern Crescent Technical College's Chief of Campus Safety and Security.  Mr. Fletcher has more than 20 years of experience in law enforcement that spans from working on a college campus to local police departments.
Chief Fletcher spent much of his time with the Albany Police Department but has served more recently served in the college arena as Chief at Talladega College in Alabama.  He also has prior experience at Albany State University where he was Patrol Commander/Chief Investigator.
Southern Crescent Technical College operates a state-accredited independent law enforcement agency which offers the highest degree of safety and security for students, faculty, staff, and visitors. The SCTC Police Department, led by the Chief of Campus Safety and Security, provides basic patrol functions and has all powers which are afforded to police agencies across the state including powers of arrest, authorization to carry firearms and tazers, and the power to issue citations.
Dr. Alvetta Thomas, President of Southern Crescent Technical College stated, "We are very excited to have Chief Fletcher on board with us at the College.  He brings with him a great deal of knowledge with a diverse background that will be extremely beneficial to our campus community."
Chief Fletcher is a graduate of Liberty University where he earned a bachelor's degree in Interdisciplinary Studies. He also earned two master's degrees, the first in Human Services Counseling from Liberty University and the second in Public Safety Administration from Columbus State University.  Additionally, Chief Fletcher holds an Associate's of Applied Science Degree in Nursing from the Canton College of Technology.  Chief Fletcher is a retired U.S. Army Reservist and has had extensive law enforcement training including active shooter, S.W.A.T, and gang investigations.