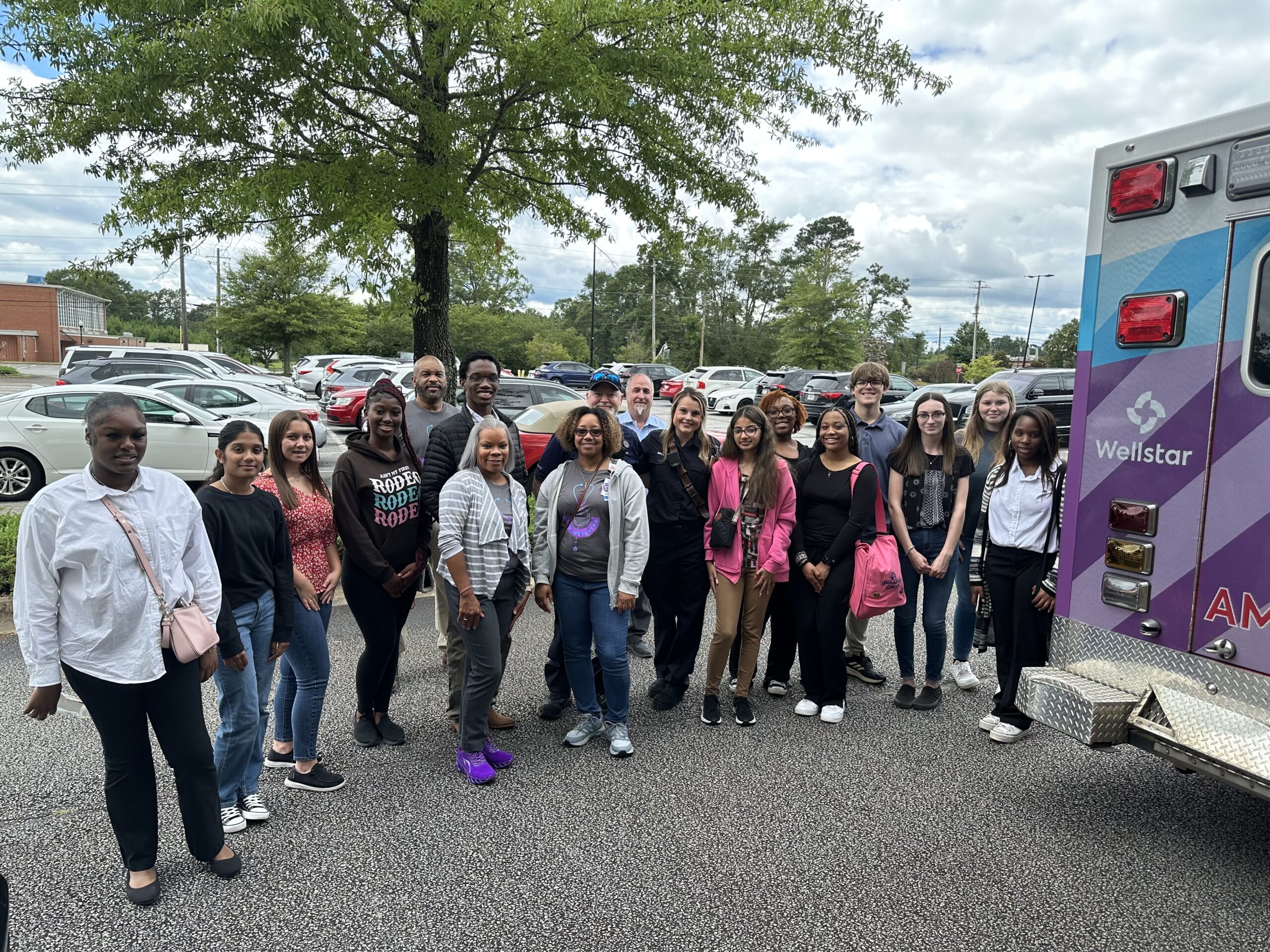 Date Posted: July 13, 2023
Wellstar-Spalding Medical Center, in collaboration with Southern Crescent Technical College (SCTC), recently hosted a one-day summer camp at the Griffin Campus, providing aspiring healthcare professionals with an immersive and enriching learning experience. The Wellstar and SCTC Healthcare Summer Experience joined hands-on training and valuable insights into professional pathways with networking opportunities with experts in the healthcare field, creating a memorable event filled with learning, fun, and friendship.
The summer camp, held on Monday, July 10, welcomed rising 10th to 12th graders from the local community who expressed an interest in pursuing a career in healthcare. The program was carefully designed to introduce participants to the fundamentals of healthcare through engaging and interactive activities. Attendees had the opportunity to explore various facets of the healthcare field, engage in hands-on training at numerous simulation stations, and learn from distinguished medical professionals through thought-provoking Ted Talks and panel discussions.
The summ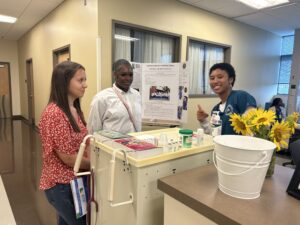 er camp featured five simulation stations, allowing participants to engage in hands-on training and gain practical experience in essential healthcare procedures. Stations were set up in the areas of nursing, respiratory therapy, phlebotomy, paramedic/EMT, and radiology. This immersive learning opportunity provided attendees with a glimpse into the daily activities of healthcare professionals, fostering a deeper appreciation for the vital role they play in patient care.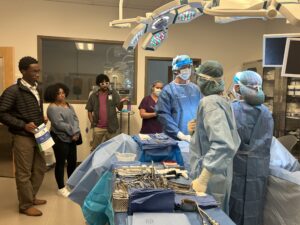 Additionally, the program included enlightening Ted Talks delivered by accomplished medical doctors who shared personal experiences, insights, and valuable advice on pursuing successful careers in the healthcare field. Participants also had the opportunity to engage in a panel discussion with healthcare experts, gaining a broader perspective on the various professional pathways available in healthcare and fueling their aspirations.
The summer camp curriculum extended beyond theoretical knowledge, as participants received training in life-saving skills such as CPR, bleeding control, and first aid. Equipping them with these essential skills ensures they are prepared to make a difference in emergency situations, both in their future healthcare careers and as responsible members of their communities.
The Wellstar and SCTC Healthcare Summer Camp marks a significant step in nurturing the aspirations of future healthcare professionals. Wellstar and SCTC are proud to have collaborated on this event, which exemplifies their dedication to enhancing healthcare education and inspiring a new generation of compassionate and skilled healthcare providers.