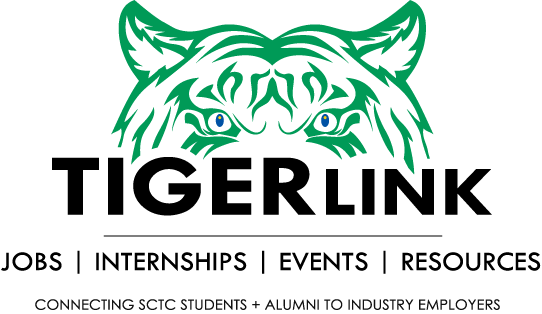 TIGERLINK is a free online recruiting system that helps you connect to Southern Crescent Technical College students, graduating seniors, and alumni. Employers are able to post open full-time jobs, part-time jobs, internships, externships, and summer/seasonal/temporary jobs.
Step-by-step instructions for creating an Employer TIGERLINK account and posting a job.
Students and alumni are able to view all job and internship postings when they sign into TIGERLINK. All students and alumni have access to TIGERLINK. The most current positions continuously rotate on the Career Services page.
Several postings are highlighted each week to be included in our weekly student job blast sent to over 6,000 students and alumni and in our weekly e-newsletter sent to faculty and staff.